I recently had a talk with John Shableski, the man behind the educator/librarian programming days at Comic Con. He's looking to do something similar at C2E2 this year but is having difficulty figuring out how to reach out to librarians in the area. If you could pass this along to anyone you think might be interested (a free four day badge is a nice incentive) that would be great. I was also hoping that maybe someone might think up a presentation on comics/fandom with an eye towards equity. 
Here's his note:



"C2E2 21 is coming to McCormick Place on December 10-11-12 and we are looking for librarians and panels for librarians.  If you would like to present a panel on comics/graphic novels/manga/anime/cosplay...
or anything related to these subjects that any of your fellow librarians can benefit from? We would love to hear from you.  Even if you have never presented a panel, we want to hear from you.   As a panelist or if you work in our booth during the show, we set you up with your four day badge.   Of course there is more but that would require you sending an email to 
Johnsh...@readingwithpictures.com
"
Cheers,
Elizabeth Bird
Collection Development Manager
Evanston Public Library
City of Evanston
1703 Orrington Ave. | Evanston, IL 60201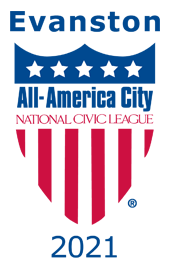 Proud to be recognized as a 2021 All-America City!

Building Equitable and Resilient Communities
--
You received this message because you are subscribed to the Google Groups "EDIT-YS" group.
To unsubscribe from this group and stop receiving emails from it, send an email to
editys+un...@googlegroups.com
.
To view this discussion on the web visit
https://groups.google.com/d/msgid/editys/CAKf3VQJLuU_1W0YsmYB6q_FnAX4ZVHVZBsv6n0_G-BzJS5Ghfg%40mail.gmail.com
.