From the Chair


What a fantastic event we had at Hambleden. Many thanks to all those that helped at this event in anyway and please read the article by the organiser, John Dalton below (and a selection of the many comments we received). As with all things not everything was perfect, a discussion on the location of C137, a few injuries and many nettles. But still a great event.   

We also cover in detail what happens at various stages of the Start process with SiAC, as this is still new to a few, it may help anyone who comes up with an issue on any start in the future. We also pose a couple of controls from Hambleden for you to review that will be discussed in a later issue. 

May you always run in sunlit forests,
Chris Poole
Caption Competition


Please let us know the thoughts of our Planners from Hambleden, send your suggestions to TVOC...@gmail.com
 
SCOA Championships and Chiltern Challenge
The Organiser, John Dalton writes: 

We held our annual Chiltern Challenge alongside the SCOA Championships at Hambleden, near Henley-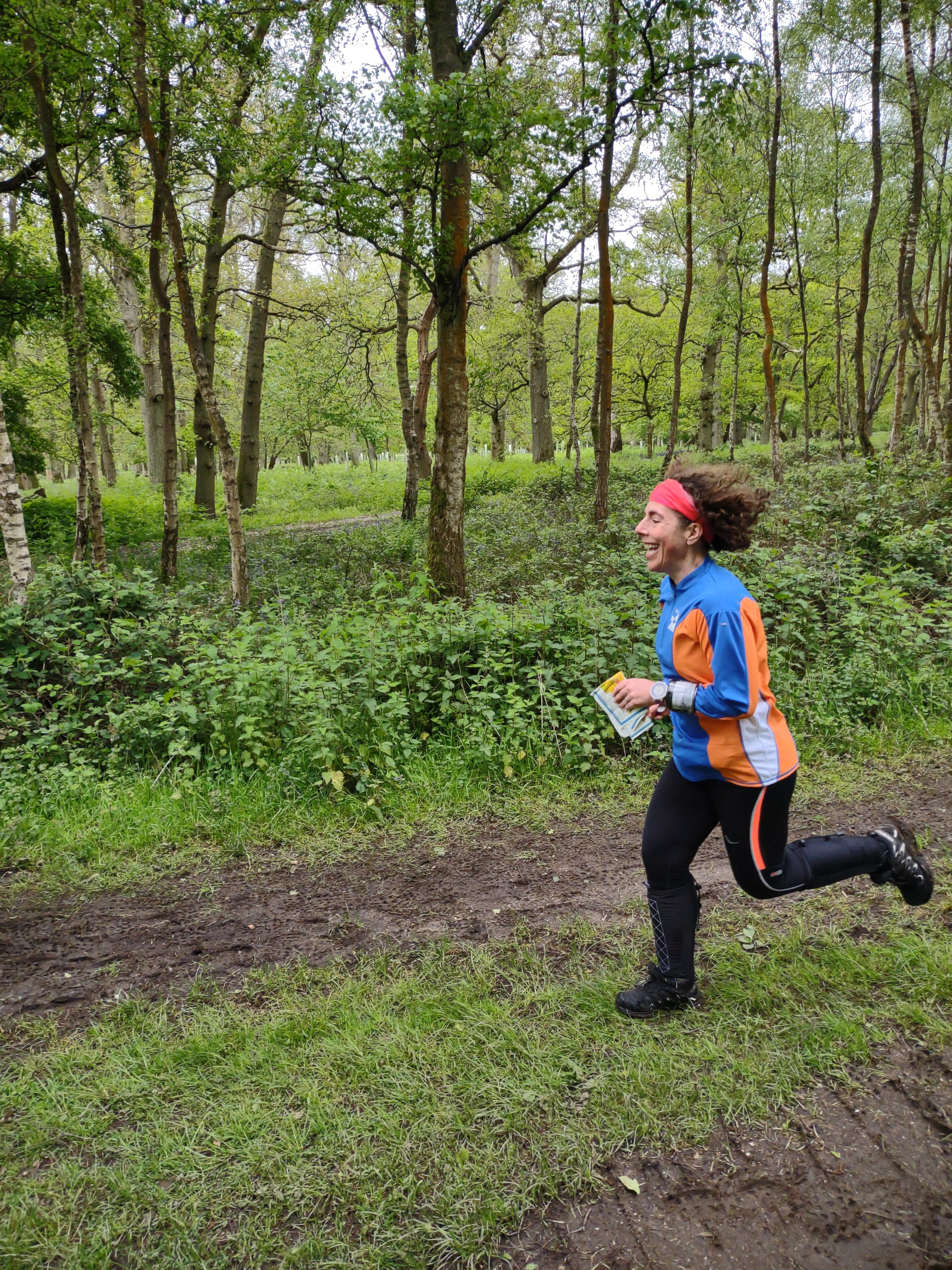 on-Thames on Sunday 23rd May.  This is only the second event we have organised this year.
 
Why did we go back to Hambleden so quickly after the British Night Championships and Chiltern Challenge in February 2020? 
 
Firstly, the estate was very encouraging of us returning.  A good sign!  And secondly, the very large event field means that there is plenty of space to spread cars and people around in one central location. 
 
Unlike other recent events, we had no limit imposed on us to entry numbers.  So we determined a three hour start window, and were able to keep online entries for the colour courses open until the day of the event itself.  The last entry was on Saturday.  
 
We had 805 entries and 747 runs.  This is by far the largest Chiltern Challenge we have run since 2011, when that event (also at Hambleden) was incorporated with the Southern Championships (a level A event). 
 

What differences would a competitor have seen?  Copious quantities of hand gel in many places.  Three separate starts.  Stakes laid out on the ground at key points to retain a 2m distancing.   Toilet touch-points being cleaned on a regular basis.  And so many warning signs!  Too many, perhaps!
 
But, once in the forest, all was well.  Everyone seemed to thoroughly enjoy their courses.  Feedback was excellent.  And no one seemed to have any problems with the arrangement we put in place to protect them.
 
Did we have any problems?  Only one or two.   But none were Covid-related.  May had been so wet.  It rained heavily during the Friday beforehand, and the forecast for the weekend was wet.  So the estate were able to offer us an alternative parking field. 
 
The backup field they provided turned out to be fantastic for parking.  It was definitely the right decision to switch.  But unfortunately it did mean that the SI collection, Finish, Download and toilets were somewhat marooned away from the car park and traders. 
 
We had a few injury issues.  Including our own Neville Baker who fell heavily on his shoulder when checking controls early on Sunday morning.  He dutifully carried on, not just completing that task, but staying to the very end of the whole event, and being last off the field at the end of the day.  Formal diagnosis says "broken collarbone".   Other injuries and health scares were handled very well indeed by White Star Medical.  Thanks to them. 
 
And thanks to all our mappers, planners, controller, jury,  team leaders and helpers.  I hugely appreciate all the offers of kind help and support from club members.  It would obviously be impossible to put on such an event without everyone's commitment to contribute.  Thank you again.


 
Would I change much next time (apart from the weather)?  Perhaps reduce the Covid-related signage.  I do wonder how much of it actually got read.  This might be one case of  where "less is more"!  And surely we should have ambitions to encourage newcomers back to our events as soon as possible.   Though avoiding entry on the day by allowing pre-entry up to the day of the event (or even during the event, mobile signal permitting) is very appealing...   
 
Congratulations to TVOC's SCOA Champions (Ed note: a full list of TVOC winners is below).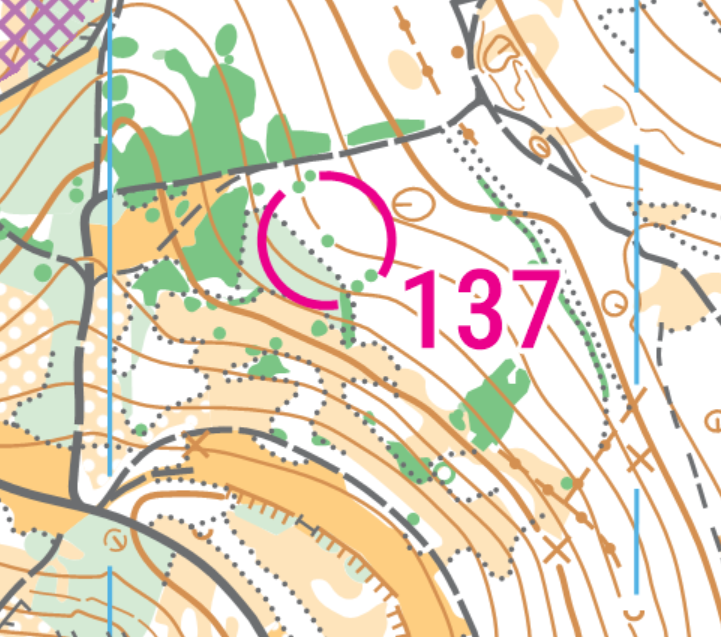 Some things cannot be determined by a simple majority.  Apparently about 80 people found the control on the thicket at 137 without problem.  Only four questioned it.  But when one of those four was Roger Baker, it had to be taken seriously!
 
I overheard someone joking with Mark Thompson about it.  The competitor concluded assertively (but with a big grin on his face) that there was definitely a problem there, and it was a problem with either the map, or the siting of the control.  For once, Mark was speechless as he realised he had been responsible for both!
 
 
Some good TVOC results at the SCOA Champs
Alun Jones writes …

A good number of TVOC members grabbed a medal at the SCOA Championships at Sunday's Hambleden event.  Medallists were:
 
W12     Louisa Lloyd (Silver)

M14     Nathan Taylor (Bronze)
W16     Carys Sharp (Bronze)
M18     Joel Taylor (Gold)
M21     James Haynes (Bronze)
W35     Charlotte Coles (Silver), Yulia Akhmetyanova (Bronze)
M35     Andreas Frisk (Gold), Nat Skidmore (Silver), Marcin Krzysztofik (Bronze)
W40     Heidi Lloyd (Bronze)
M40     Simon Ross (Gold), Jan Travnicek (Bronze)
M50     Julian Birkinshaw (Gold), Tim Must (Silver), Simon Kippin (Bronze)
M55     Roger Thetford (Gold), Richard Sharp (Bronze)
M60     Alun Jones (Gold)
M65     Vladimir Kuznetsov (Bronze)
M70     Martin Ricketts (Gold), Paul Kilpin (Silver), Richard Steptoe (Bronze)
M75     Jim Prowting (Gold)
W80     Jenny Thompson (Gold)
M80     Andrew Chalmers (Silver)
M85     John Thompson (Gold), Roger Baker (Bronze)
 

I feel Jenny Thompson's performance deserves some comment.  She may have been the only W80 competing in the SCOA Champs.  But she could have run up to W75 and taken Gold, beating the next competitor by a huge margin.  She could have run up at M80 (women are allowed to run up in men's classes) and taken Gold.  Indeed if you look at the entire results for Very Short Green, the only people who beat Jenny were a W21 and an M55.  Respect!

Great to see TVOC take a clean sweep of medals at M35, M50 and M70.
Some Feedback from the Field


SiAC, How Do I Know It Is Working?
Chris Poole Writes…
 
From being on the Starts at Hambleden I observerd that some competitors were confused as to what each control point at the Start was doing, and instead of re-assuring competitors that their card was 'good to go' many did not understand all the beeps that were going on (or not) and if their SiAC card was ok.

The first indication that you will get that your SiAC is nearing end of battery life is at the end of an event when your results print out will tell you the battery state is poor and suggest changing the battery. The download control measures battery status as well as reading the contents of the card, so that is your first indication, but the battery can last a bit longer yet.
 
At an event you should come across controls for SiAC in the following order;
 
Usually at a mutual point on way to the start or near to Registration so you can change your card if necessary.

SiAC Battery test.  (Note: Not all clubs use a Battery Test.) This is the same check as done at download and lets you know your card status, this can be done by two types of control. The SiAC card will not flash at any time as the card is still inactive.
The blue control, with display.
Briefly dib your SiAC (take out at first beep at the latest, if you leave it in it will continue to beep), display will show 'OK and eV of SiAC card usually about 295, so you will see 'OK 295', if this is not displayed then you may get a series of beeps, this lets you know 'battery low', but probably ok for event. No display change or beep, card is not working in SiAC AIr Mode.  It can still be used as a normal manual punch. 
A Red Control test.
Single flash on control (and beep if turned on), SiAC card will not flash.
 
At the Start.


Clear. This clears the card as normal, SiAC Air Mode is still inactive. Punch the Clear.
Check.  This confirms the card is clear and switches on Air Mode for SiAC, SiAC is active, you now have contactless capability.  Punch the Check.
SiAC On/Test. This now confirms Air Mode active, passing your SiAC over the control or close to it the SiAC card will beep and flash.
              If the SiAC card fails to beep or flash.  This can be because; 1, the card has not gone through clear and check and Air Mode not activated, or: 2. occasionally the Air Mode failied to be activated by the Check control, or 3. (and more likely) the test control has switched itself off; controls only remain active for a specific amount of time with no activity, activity is counted as registering a punch, but SiAC does not register to the control, so despite being in continual use to check Air Mode, the control will switch off at its set time (this can be set as short as 20 min).
 
You now have 2 options; 1, you can punch the SiaC Test control to wake it up, it will beep as will your card. You now need to check that Air Mode is operating, so wait until your card stops beeping and flashing, wait at about a further 10 secs (cards are configured not to repeat a control in a certain set time, and you can find this out on a course if you punch a control and try a second swipe often your card will not activate as it thinks you are hanging about at the control), then reswipe the test control.  If it flashes/beeps then all is fine.  If it does not then you need to redo clear and check as this was not recorded correctly.  A second option is to get one of the start team to punch the SiAC Test with any dibber to wake it up before you try again.
 
Start. As normal and will be punching (so your start is recorded for safety purposes). Punch the Start.

Run the Course.  Happily wafting controls as you streak by. Check for flashes and beeps on card as you progress, if it fails and you wafted correctly, retry, if it still fails then revert to manual punching. Card/Control should flash, if not and rules allow, use backup punching.
 
Finish.
Some clubs use a Punching Finish.  Punch as normal, this stops your time and turns off Air Mode. The Finish station also records that you have left the course.

Our standard procedure is to use a Contactless Finish. Waft through as normal (fastest way), records your time on your SIAC and turns off Air Mode. After this if not straight to download you may come across a Safety Control. As we mentioned earlier, the SI station does not record a SIAC waft, so we can not interrogate the Finish station to see if you wafted., so as a SAFETY MEASURE if the Finish is remote from Download, all competitors are required to punch the Safety Control.  That physical punch is recorded on the Safety Control station.  If we have someone who has started but not downloaded, we can then interrogate the Safety Control station to see whether they finished - in which case they have presumably gone home without downloading (it does happen!). Punch the Safety Control.

Download.   For SiAC this downloads race data as normal, checks eV status of battery (and puts a warning on your splits if necessary), it also switches off Air Mode for anyone who retired and did not go through the Finish.

Thanks to Robin Bishop for the diagramatic summary below (dashed boxes may not be in use);

Some Interesting Legs from SCOA Champs
From the Coaching Couch Chris Poole writes:

There were some excellent courses out there last weekend, two legs are highlighted below, have a look at them and think what would you do and why, remembering TOPCAR(E) if that helps (I failed to do so for 1 control and it cost me time).  When you have decided what you would do then look at  https://www.tvoc.routegadget.co.uk/rg2/#115 to see what others did, and if you have not already done so, record your own route.  The legs are 3-4 on Green and 5-6 on Blue.  I will discuss various options next time when I bring out the E of TOPCARE.


T'Voice from the grave!
 
A few highlights from our newsletter, excavated from a deep drawer.
Peter Riches writes;
 
October 1998
A "Thetford" edition of t'voice with a report on our club champs where Caroline and Roger won their respective classes, Roger ran for England in the Senior Home International and mopped up with the big one, by winning our summer series.
Mark Thompson was volunteering again, to plan Wendover in December back when this was a regular Christmas treat.
Back then we used to have a club ranking list, compiled I see by Richard Sharp. What ever happened to Ross and Mark Sanderson? More to the point we listed 317 competitors although quite a few had only one or two runs. This was before the Saturday series started.

December 1998
The World Championships needed volunteers and the club was asking for people to meet with Katy Stubbs the finish organiser and give up their time.  We had a very good turnout in Scotland the next summer with the bonus of a British World Champion Yvette Hague on the short course. More about that in a later note, if I am not planning something else.

April 1999
We were hosting the Compass Sport Cup Final and competing as well. The news was full of the World Champs in Scotland that summer, but I suggest that the "Any other business" section of the club minutes contained the most important step forward for the club. Roger Thetford suggested forming teams of helpers who would perform the same tasks at events. He would form teams in the summer, I am still surprised at the number of clubs which do not do the same.
Stirling Surveys were preparing a base map of Hambleden, but we did not have a mapper at that point.

May 1999
We had a few winners at the JK Relays. M165 The Thames Shufflers comprising Mike Perry, John Spence and Neville Baker. Though some dark dealings by Neville in team selection were remarked upon.  M40 Tim Capron and the Sanderson brothers.
The club captain made an appeal to all club members to attend the Compass Sport Cup Final with the words "death is the only acceptable excuse". No prizes for guessing the captain involved...
What orienteering events are coming up?
These are a few events available in the next few weeks that have caught our eye.  All  events are pre-entry only, so plan ahead.  (Level of event shown in brackets)
Keep a close eye on Fabian4, SiEntries or Racesignup for other events appearing.  And if you spot anything new, do use the TVOC email group to update your fellow club members.  Not in the group email?  Sign up here - there are two Subscribe buttons, for two different emails; you want the first one on the page.
TVOC e-News is edited by Alun Jones & Chris Poole.  
Any feedback on e-News is always welcome, to ne...@tvoc.org.uk

You are receiving this email because you are a member of TVOC.
We hope you will want to continue to receive these emails, because they contain important information about what is going on in your club, including events we are organising.  However, if you really don't want to receive them, then you can unsubscribe from this list.