Hi Stu,
As the days grow longer, this year's festival draws closer. As we plan, we are looking for your input into the development of our All In Access Programme. 
We also have a very special offer for you from our friends at the Gate Theatre. 
Read on to find out more!
Best wishes,
Dublin Theatre Festival Team


All In Access Programme: Call Out for Participants
As part of our commitment to boost access, participation, and inclusion; our access programme currently includes assisted performances, Access Pass, ticket initiatives and other services. We recognise that there are many barriers that can hinder participation in the arts and we are always interested in doing better.
In order to develop our services in a way that is beneficial, we want to ensure we understand the factors that can prevent access to Dublin Theatre Festival.
If you would like to give your feedback and help us to develop the programme, or to register your interest in taking part in our ticket initiative, please get in touch: acc...@dublintheatrefestival.ie
To find out more about the programme, please visit our website.
Please forward this invitation to anyone you think might be interested.
We would particularly like to hear from:
Disability organisations, networks or individuals and their carers
Welfare organisations
Immigrant, integration and refugee associations
Community groups



Irish Red Cross Turkey and Syria Earthquake Appeal Donations
Thank you to everyone who tuned in to our International Women's Day event Embrace Equity earlier this month. As a result of the generous donations received, we are pleased to announce that €1,500 has been donated to the Irish Red Cross - Turkey and Syria Earthquake Appeal.
We'd like to take this opportunity to thank our host, Emer O' Neill; and panelists, Lilith Ferreyra-Carroll, Róise Goan, Neasa Hourigan, and Roxanna Nic Liam, for their time and contributions to this lively and engaging conversation.


Special Offer - 20% Discount on Tickets to The New Electric Ball Room
We are pleased to present a very special subscriber offer for the Gate Theatre's acclaimed production of Enda Walsh's The New Electric Ballroom. 
For performances next Monday 27, Tuesday 28, and Wednesday 29 March, enter the promo code DTFGate for a 20% discount on all tickets.
Trapped in the memories of their youthful nights at The New Electric Ballroom, sisters Breda and Clara reflect on lost love and what might have been. As they reminisce, their younger sister Ada looks to re-ignite Breda and Clara's spirits, and resurrect the smallest glimmer of love and hope in their remote fishing village home.
An absurdist fable of the debilitating effects of small-town life, Enda Walsh's play won an Edinburgh Fringe First Award in 2008.
Starring Barbara Brennan, Jane Brennan, Orla Fitzgerald and Marty Rea, The New Electric Ballroom, directed by Emma Jordan, finishes at the Gate Theatre on Saturday, 1 April.
'Outstanding… brilliant' ★★★★ The Irish Times
'An elegant revival… simply exquisite' The Irish Independent
'Electrifying performances' The Sunday Independent
★★★★The Irish Examiner ★★★★ The Arts Review ★★★★ The Arts Desk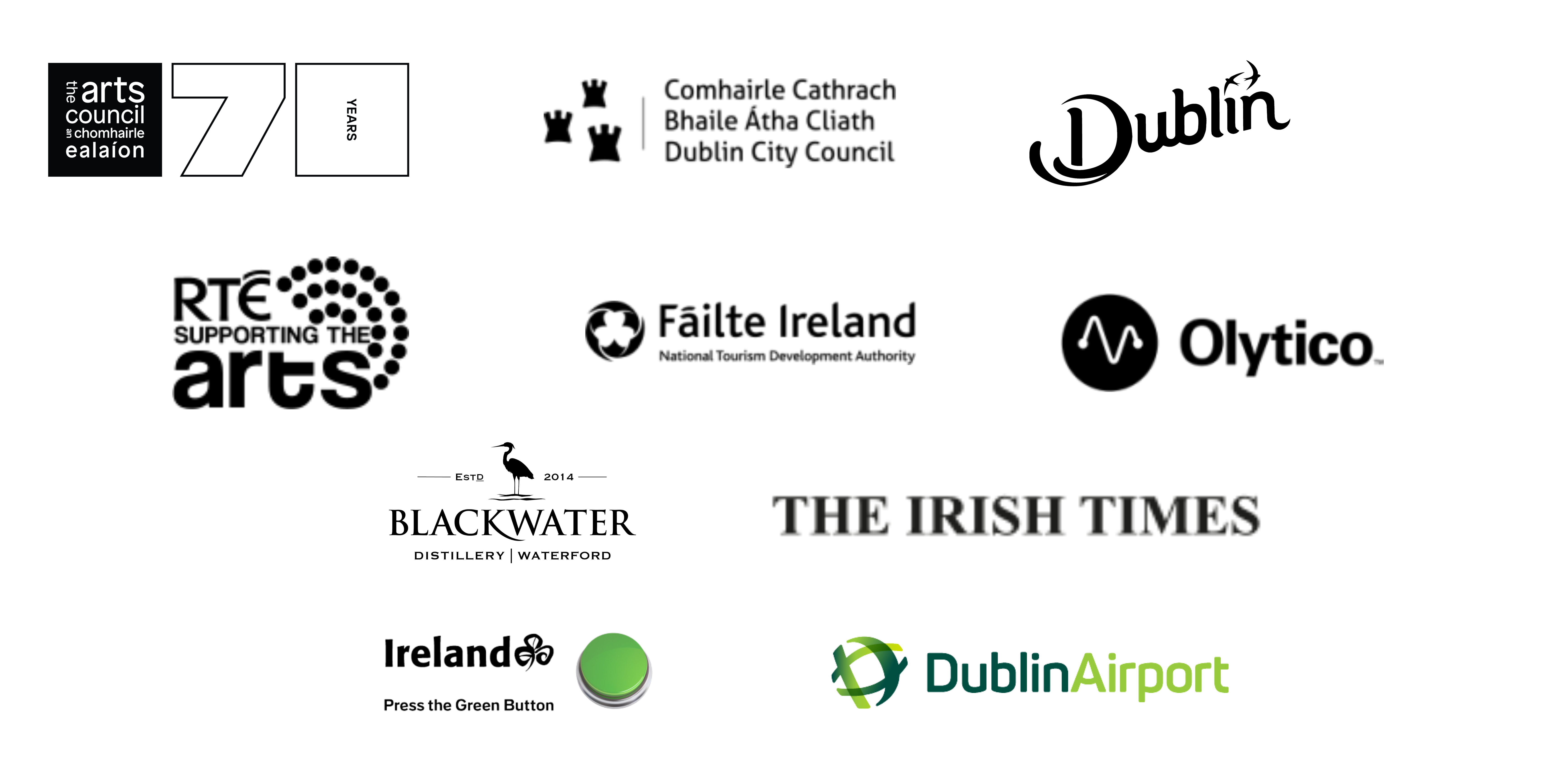 Our mailing address is:
Dublin Theatre Festival
Festival House
12 Essex Street East
Temple Bar
Dublin 2
D02 EH42
Ireland
Copyright © 2019 Dublin TheatreFestival,, All rights reserved.
You are receiving this email because you opted in to hear up to date news from Dublin Theatre Festival