Welcome back!

It's Friday again! Time for another round-up of my carefully gleaned writing tips and personal writerly musings. Who knows? There might even be an Author Spotlight or Query Corner.

As always, thanks for reading, and please enjoy.

- Morgan


By Morgan Hazelwood, 06/24/2022
Read in browser »



There I was, nearly recovered from Balticon, trying to make time to watch some rerun videos, when I remembered I hadn't shared all my final notes from RavenCon!

Here are my notes on 'Building a Subplot', with Terry Brooks, Stuart Jaffe, Nancy Northcott, and Peter Prellwitz, moderated by Bryan Nowak.

The description was as follows:

The more issues the characters face in a novel, the bigger the story feels. Yet the subplot can't take over the book. Come hear authors discuss weaving a subplot into your main plot and balancing the story between them.

As always, the panel didn't stick strictly to the schedule description.

"Everything is going to change as a writer, over the years — unless you're an automaton." – Terry Brooks (or something very like that.)
What is a Subplot?
For some, it is what runs beneath the story, the theme that ties everything together
For some, it's what tries to kill the protagonist (

Moby Dick

,

The Martian

)
And for some, it's subplots, all the way down (

Lord of the Rings

)
5 Tips for Writing Subplots
Keep it related to the story

Tom Bombadil in Lord of the Rings, the monkey pirates in Moana — both seem like plot points shoved into a different story

Everything in the story should lead to the next plot point — or at least set something up

Rosencrantz and Guildenstern in the original play were simply distracting — (although their spin-off was much better.)

Use them to add depth to the story, (in retrospect), by adding context to earlier plot points
Reread your works and take nuggets that worked in the original context, then expand them to pay off 3 books later
Death can end a subplot
Recommended Stories/Authors
---
The panel clearly didn't have time to do subplots justice.
Are there any tips you think need to be on this list?
Any favorite twisty stories to recommend?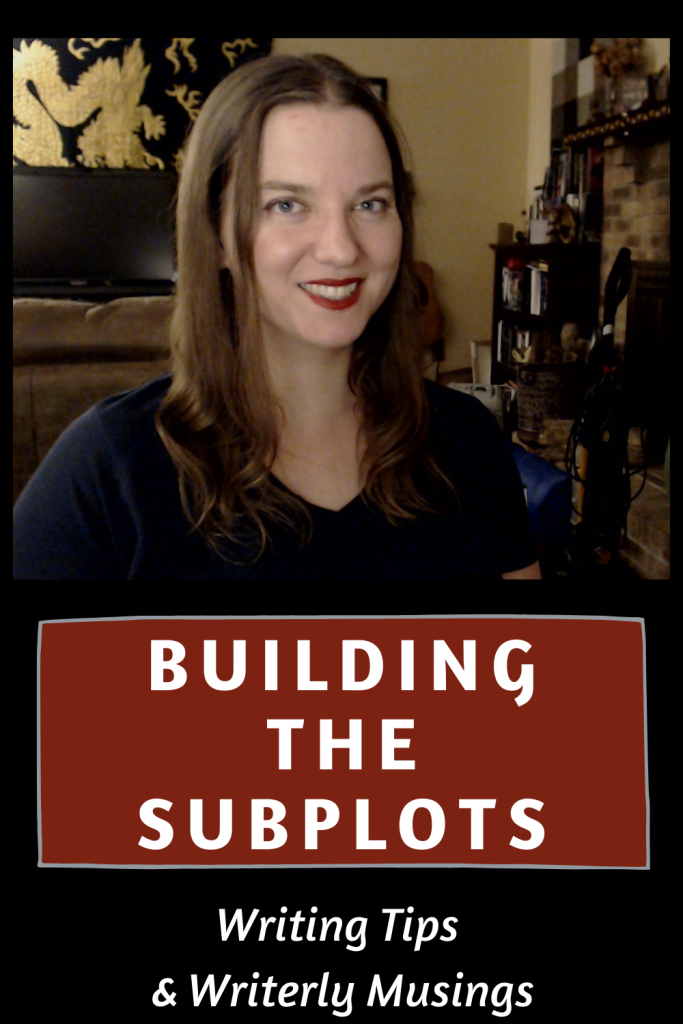 ---
By Morgan Hazelwood, 06/24/2022
Read in browser »
creator of worlds, cosplayer, and gamer
Readers, let's give a good, hearty welcome to this week's guest!
Emily Huffman is the author of The Shattered Trilogy, an epic fantasy series releasing beginning in March 2022. Before becoming an author, she worked in fraud—but now she leaves stopping the bad guys to her characters.
If she's not writing, you might find her cosplaying at various conventions, playing Dungeons and Dragons, or playing video games/board games!
Emily, thanks for agreeing to be here today. Most interviews start off with the boring stuff, but I know what readers REALLY want to know.
If you could have any pet (real/fantasy/no-allergies/no worries about feeding it) what would it be?
I'm assuming we also don't have to worry about getting eaten — I would love a dire wolf! I always imagine them as giant puppies and they are SO fluffy! Admittedly, there are a lot of puppy behaviors that would probably be terrifying on a huge wolf (dire wolf teething? No thank you!), but it's always been one of my favorite types of animal companions.
What a great choice! A dog, only turned up to eleven.
What do you write? And how did you get started?
I write epic fantasy. I started out when I was a kid in middle school. My teacher gave me an open-ended prompt about being stuck on a deserted island, and a couple weeks later, I had 20,000 words written and the start of a (admittedly very bad) shifter academy story. I ended up sick and bed-bound most of that summer and used the time to finish my first book!
High school, college, and the corporate world happened and steered me away from writing for a bit, but after learning how much more accessible self-publishing is today vs 10 years ago, I was reinvigorated to start writing again.
So glad you found you way back to writing!
What do you like to read?
Everyone says write what you love to read, since you'll be reading your own story a million times! I definitely took that advice. Anything fantasy and magical I will give a shot, but I have always preferred the scope and intensity in epic fantasy books.
Recently, I have been doing a lot of beta reading for other authors looking to start out their careers. It's opened me up to a lot of new genres and types of books I wouldn't normally pick up, and I'm starting to enjoy Urban Fantasy and Fantasy romance a lot more than I used to!
I've found my reading opening up to more genres, myself. And definitely — beta-reading is a great way for early looks at great, new writers.
Name one commonly accepted piece of writing advice that doesn't work for you
Anything to do with outlining.
I've tried all sorts of advice, different ways to approach it, different outlining structures… every time it's like pulling teeth! Nothing gets the ideas on the page the same way ass just sitting down and writing the book, surprising myself with every new chapter.
Oooh — a true pantser! Write away.
Name one commonly accepted piece of writing advice that works for you
Understand the rules before you break them.
Yes, it's your story. Yes, you can do anything you want. But the writing rules and advice people give exist for a reason, and understanding the thought process behind why people suggest what they do will help you to subvert it and break it in ways that avoid pitfalls and still create a satisfying, engaging reader experience.
One-hundred percent! Before you can successfully break a rule, you need to understand what it was meant to do. Some people can do it instinctively, but for most of us — we've gotta learn the rules first.
---
Shameless Self-Promotion time!
Book 2 of Emily's Shattered World series comes out June 24th! Check her amazon account for other Shattered World
Shattered Souls (Book 1: The Shattered Trilogy)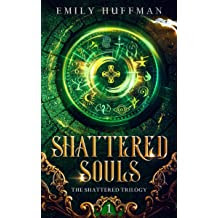 Blaine thought being a hero meant saving lives, having bards write songs about his great deeds, and resting easy at night knowing he had made the world a better place.
Not being chased across the continent by a monster from another world.
A monster he watched crawl out of a portal in his dreams.
With the Shard hunting him and his friends, Blaine must go searching for answers on how to defeat the creature. Will Blaine and his friends prevail, or will the Shard continue its rampage?
After defeating the Shard, Blaine and his friends begin learning how to use their gifts from the Goddess and searching for the Lamentation of Magic.
But Glisenia has other plans, and they must act quick if they are to keep the barrier between worlds from falling.
Check out Emily Huffman across the web!
Website | Facebook | Discord | Instagram | Goodreads | Amazon



---
By Morgan Hazelwood, 06/24/2022
Read in browser »
In Case You Missed it, here's the round-up of all of my latest content, plus updates from old guests!

Read on if you want to know more. If not? See you next week with more writing tips and writerly musings.
Coming up this week:
On Youtube: Come, hang out, and maybe even get some productivity done yourself. Here on youtube at 4:30pm EDT.
On Twitch: Or join me here on twitch.
Content Around The Web:
On Youtube:
Upgraded Home Office – Making your workspace nice and inviting can encourage you to use it, and might even help with your productivity. Let's see how natural light works!
5th Vloggiversary! – I took a few minutes to thank my followers and celebrate 5 years of making videos.
On the Podcast "Writing Tips and Writerly Musings":
Season 5 of my podcast kicks off next week! Here's the trailer.
On The Blog (In Case You Missed It):
Upgraded Home Office – Making your workspace nice and inviting can encourage you to use it, and might even help with your productivity. Let's see how natural light works!
Author Spotlight Guest: Isra Sravenheart – A USA Today & Amazon No1 Best-Seller! She's a Dark Fantasy Fairytale Fanatic – writing stories starring dragons and villains. She's sharing writing tips and writerly musings with us.
Upcoming Events:
June 26 – Better Beta Reading on twitch for Writer's Conduit (8 am)
July 8-10th will be my return to Imaginarium Convention in Louisville, KY.
Fri 2:30 pm Writing YA
Sun 10 am Squirrel Taming
Sun 1:30 pm Agents, Loglines, and Query Letters WORKSHOP
July XX [Coming soon]
Sept 1-5th, you can find me at ChiCon 8 (the 80th WorldCon) in Chicago, IL. (probably. They let me know I'm still in the running…)
What I've Been Reading:
I signed up for my local Summer Reading Program! Apparently, they have it for adults, too! I'm planning a pizza party for my local friends, in honor of a childhood spent participating in BookIt.
If you're nolstalgic for the Summer Reading Programs of your youth, check out your local library and see if yours is open to adults, too!
One of the challenges was to listen to a story on tape, so I listened to the short story "Daughter of the Midway" by Seanan McGuire.
New Works By Previous Guests:
Nothing this week, but plenty of stuff coming soon!
---
Picture(s) of the Week:
And here's a picture of Catticus enjoying that new window I added to my home office setup. We're both enjoying the natural light for now.



---
Recent Articles:
Home Office Upgrade
Author Spotlight: Isra Sravenheart
Week In Review: June 10th
Writing the Fight Scene (A Balticon 2022 Panel)
Author Spotlight: Raven Oak