Upcoming 2023 Annual Conference
Don't forget to register for the 2023 IAPSC Annual Conference at Gila River Resorts & Casinos located at 5040 Wild Horse Pass Boulevard in Chandler, AZ for the 38th Annual IAPSC Conference on April 16-18, 2023!
The conference will feature diverse educational sessions designed specifically for security consultants of all types and experience levels, networking, the latest security products & services, and much more. This year we are offering a four-hour pre-conference session on Risk Assessment from 12:00-4:00 pm on Sunday as an add-on
Risk assessment is a fundamental skill set for all security professionals. There are accepted methods for assessing risks and determining how organizations can better protect their people, assets, information, and reputation. This session will break down the process for executing a risk assessment in various vertical markets following the proven practices of ASIS, Sandia National Labs, ISO, and other established sources. Ultimately, the assessment leads to communication with the key stakeholders, typically in the form of a report. There are a variety of ways to convey findings and recommendations and this course will provide insight into all of that. Prioritization of recommendations of another key benefit to provide to your client. There are a variety of ways to do this which will be addressed. Finally, forms, tools, and report models will be provided to attendees.
The discounted room block is available through March 15 at 5:00pm. Please click here to reserve your room reservation or call 520-796-4900 and reference your event as "IAPSC Annual Meeting 2023" when calling.
To learn more about the conference, or to register, please visit IAPSC's website.
Register Today >
Upcoming IAPSC Webinar Series
This presentation will address common challenges with coordinating Division 8/28. Learning Objectives:
Overview of the different contract documents

Overview of the processes to generate Division 8 specification

Review of the specific components requiring coordination to Division 28

Review of common scope overlap and gaps
Larry Fosnight began his career in 2005. He leads a sales Enablement Program to deliver data-driven content and support for the entire construction and security community. In his previous roles, he has overseen architectural development programs, and training, as well as working with the security consulting community to ensure well-coordinated Division 8 and Division 28 projects. His experience includes specifying, project managing, and consulting millions of openings in every vertical market in the United States as well as helping multinational organizations develop their Division 8 and Division 28 standards. He is an Architectural Hardware Consultant (AHC) as recognized by the Door and Hardware Institute.

Derek Ommert began his security career in 2000. He is an accomplished professional in the access control industry holding various leadership roles with security integrators, global equipment manufacturers, and a security consulting firm. Derek is experienced in developing and promoting enterprise go-to-market sales strategies partnering with end-users and the A&E community. He holds the Physical Security Professional (PSP) certification from ASIS International.
Register Today >
Risk Terrain Modeling for Business, Security and Asset Protection
by Joel Caplan, Rutgers University Professor and Simsi Cofounder
Expert opinions are more valuable when forged from defensible analytics. Risk Terrain Modeling (RTM) analysis is peer-reviewed and scientifically proven to yield actionable insights for crime risk assessments and forecasting. RTM connects crime issues with environmental features and delivers reports that articulate situational contexts and opportunities for illegal behavior at key settings. RTM is routinely used in the US, Canada, and other countries around the world to diagnose and understand crime location patterns for decision-making that reflects local priorities. It empowers safety and security professionals to take justified and effective actions to protect people and places.
Simsi makes RTM software and written reports accessible to business and consulting professionals. Simsi's user-friendly software-as-a-service lets you run your own analyses and produce maps, charts, and custom reports for any geography. The companion mobile app puts risk scores and landscape feature details in the palm of your hand for site visits, fieldwork, or daily operations. Simsi's in-house analysts can get you up-and-running quickly with personalized training or produce reports-on-demand for you to incorporate into your own branded deliverables.


SiteRisk™ Reports deliver assessments of any address relative to other addresses within the same city or town. Communicate, for example, how the likelihood of violent crime at your property is four times lower than the average risk throughout the city. PlaceGauge™ Reports help you judge your property's risk score within its larger geographic context. For example, your address may have a relatively low risk of crime at the local level, but the city where it's located has a relatively higher risk compared to other parts of the county. These and other RTM generated products visualize relative risks and zero-in on the states, counties, municipalities, and addresses that are meaningful to you.
RTM intelligence helps you create and implement smart strategies. Professionals in retail, education, healthcare, real estate, and transportation use RTM to gain foreseeability, mitigate risk, and find suitable sites. Optimally allocate resources and confidently do what you do best where it's needed most.
RTM analysis brings the crime and land-use components of CPTED together with an empirical twist. Physical landscapes consciously and unconsciously influence human behaviors. Altering the physical design of landscapes is a main goal of "Crime Prevention Through Environmental Design" (CPTED). RTM identifies what, specifically, about environments should be altered to prevent crime or strengthen security. And, because no problem presents itself the same way across different states or municipalities, RTM analysis tailors the intel to specific types of crimes within their geographic settings. It's hyper-local.
CPTED without RTM is like playing darts blindfolded. Know where to aim! RTM helps you prioritize places and focus on the most important factors. Use RTM to make the best business decisions and better respond to pressing issues at the organizational and individual site levels. Implement successful interventions, develop the right security package for every location, and get the greatest return on investment wherever you operate.
What are the relative risks among multiple properties? Do some co-located features of the landscape interact to aggravate crime risks? Why are some areas so attractive or suitable for illegal behavior? How are people interacting at places to create situational contexts for crime or other hazardous outcomes? What's the likelihood of crime next quarter, or next year? RTM analytics answer these types of questions and provide critical details about place-based risks, resulting in widespread benefits to you and your clients.

Contact Simsi at simsi.com to get started.
Specifically Speaking with Bill Durso, The Durso Group
Security Systems News' monthly column Specifically Speaking features Bill Durso, CPP, Founder and Principal Advisor, The Durso Group (TDG), LLC, formerly Secure Protection Solutions, based out of the Greater Philadelphia area. "I have had a company since 2006 doing small projects and is now a full-time provider of unique security and business advisory services," Durso told SSN.
Read more >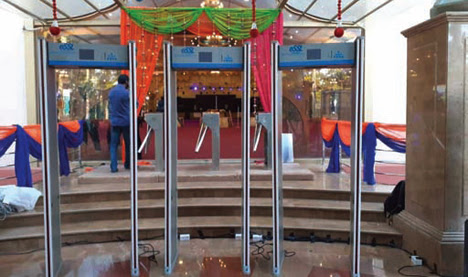 Gun Crazy - GGB Magazine
Personal gun ownership in the U.S. has become so common that it's more likely than not that the person next to you has a loaded weapon on them, regardless of where you are—including inside of a casino. This phenomenon is unique to the United States based on its history, the Second Amendment to the Constitution, the political climate, and our perceived fundamental right to bear arms.
Read more >
Identity Verification Solutions for Safe, Secure Learning Environments
Higher education environments must deploy and maintain a robust physical access control system to keep track of shifting identities and roles for campus security. Schools have various access control solutions to choose from, but smart cards paired with highly secure physical access readers provide the strongest security.
Learn More
Congratulations to new CSC, Samuel Fiakpui, Accra, Ghana
IAPSC is pleased to announce that Samuel Fiakpui became the first new CSC of 2023. Fiakpui passed his CSC exam on February 6, 2023, and joined an exclusive group of security professionals who hold the distinction of Certified Security Consultant.

To learn more about becoming an IAPSC CSC, please visit: https://www.iapsc.org/about/certification/
Strategic Meeting - IAPSC board members met in Nashville, TN on January 18, 2023, to set the strategic initiatives for 2023 - 24. Among the top initiatives for the current year are continuing to grow membership, strengthening the CSC program, and redesigning the IAPSC website. We encourage members to complete the website survey that was sent to their email. If you are a member and did not receive the survey, please email ia...@iapsc.org and request a survey link.
Pictured L - R: Michael D'Angelo, Al Zajic, Vince Vittatoe, Drew Neckar, Michael Silva, Ron Heil, Bill Durso, Lynda Buel, Sean Ahrens. Not pictured: Jim Townzen, Stacey Porter, Wael Lahoud, Manuel Avila 
Evidence-Based Security Practices Committee (EBSP) - On January 24, Karim Vellani presented a member webinar, "Using Evidence-Based Research to Understand and Prevent Crime". If you were unable to attend the presentation, you can view it on the IAPSC website in the member portal or click here.
The IAPSC EBSP Committee published its first report, "Risky Behaviors and Violent Victimization", by Amy Army and Karim H. Vellani on January 25, 2023. You can view the publication by clicking here.
For more information about the EBSP committee, or to make a donation, please visit the IAPSC website:  https://www.iapsc.org/about/evidence-based-research-committee/
Upcoming Industry Events - ISC West, March 28, 2023
Taking place March 28-31 (SIA Education@ISC: March 28-30 | Exhibit Hall: March 29-31) at the Venetian Expo in Las Vegas, the International Security Conference & Exposition – also known as ISC West – is the leading comprehensive & converged security trade event in the U.S. At ISC West, you will have the chance to network and connect with thousands of security & public safety professionals, learn from the dynamic SIA Education@ISC program, plus explore the latest technologies in Access Control, Alarms & Monitoring, and Video Surveillance, while discovering emerging trends in Drones & Robotics, Cyber Security & Connected IoT, Smart Home, and more.  Offering the combination of products, educational programming, and networking opportunities all in one place truly makes ISC West the premier destination to showcase innovation and discover what is new and next in the industry. For more information and to register, clickhere.
IAPSC will be offering the Successful Security Consultant (SSC) workshop on March 28 from 8:30 am - 5 pm. For more information click here.
Hospital Security from the Front Door to the Bedside

Unified systems that combine video, access control, communication systems, sensors, and more can bolster hospital efficiencies, security, and patient satisfaction.

Read more >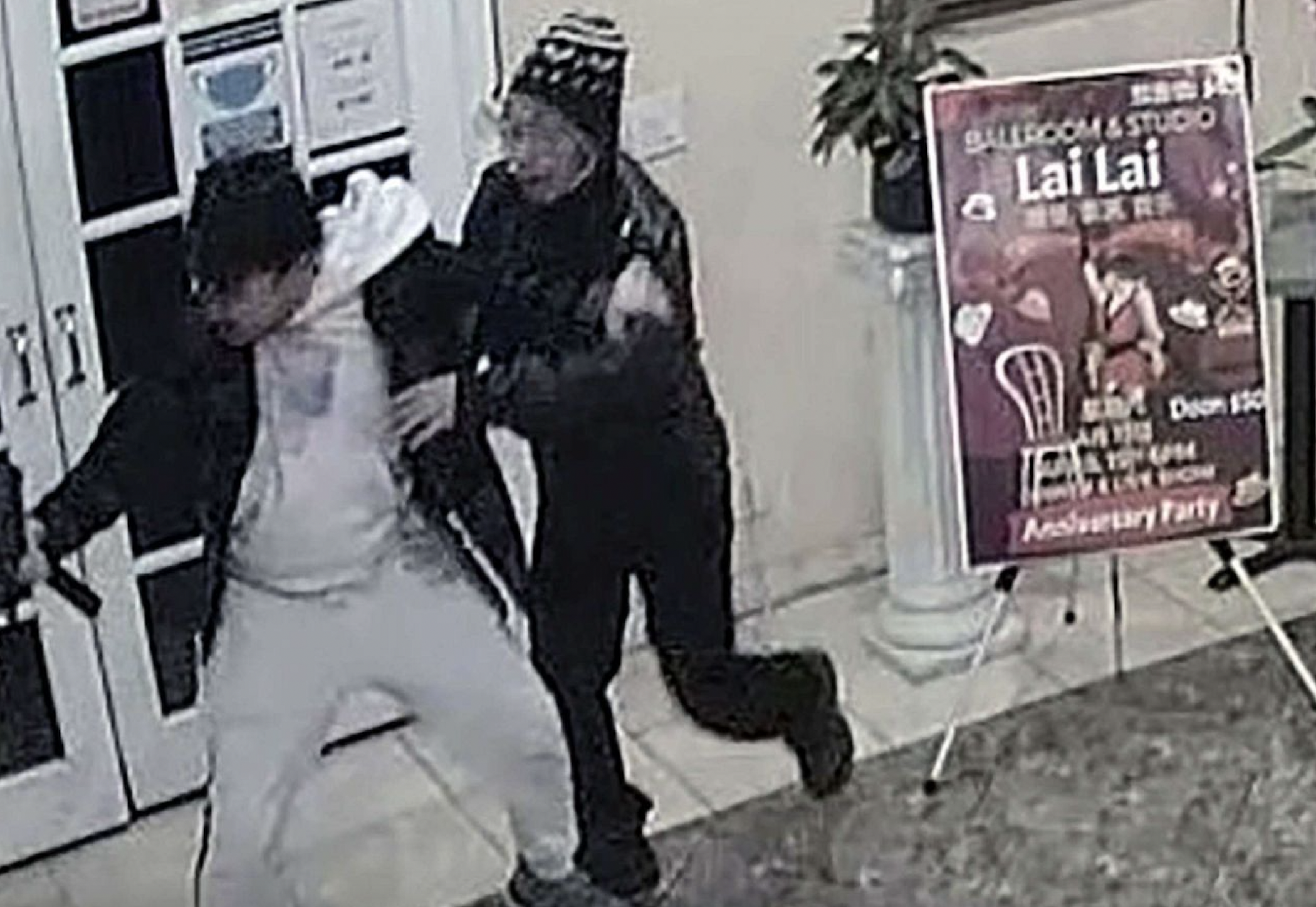 What Soft Targets Can Learn from the California Mass Shootings - HS Today
Through information, assessment, and action soft targets don't have to accept vulnerability and potential violence as inevitabilities.
Read more >
Local schools receiving state money
Ohio Gov. Mike DeWine announced that more than 900 additional schools will receive state funding support for physical safety and security upgrades as part of the latest round of Ohio's K-12 School Safety Grant Program.
Read more >
Eagle Eye Networks Cloud Video Surveillance
Eagle Eye Networks is #1 in cloud video surveillance worldwide. Our 100% cloud managed solutions provide cloud and on-premises recording, bank-level security and encryption, and broad analog and digital camera support - all accessed via web or mobile applications. Eagle Eye has offices in North America, Europe, and Asia-Pacific. For more information, please visit www.een.com.
Learn More
HALO Smart Sensor 3C by IPVideo Corporation
HALO Smart Sensor 3C provides users with greater levels of security and installation. HALO 3C delivers a panic button, 2-way audio communications, indoor Health Index, emergency escape, alert lighting, motion detection and people counting, while still maintaining individual privacy. Users can validate air safety in an environment with the HALO Cloud App.
Learn More
Contact Us
136 Everett Road
Albany, NY 12205
United States of America
You are receiving this email because you requested to join our newsletter.
Click here to unsubscribe.
© 2022