Saturday, April 8th, 2017
JAMES KEELAGHAN
Opening: Ian Foster
Tickets $25.00 ~ Showtime 7:30 pm 
Called Canada's finest singer-songwriter by one of the most respected and lauded music journalists of the last 50 years, James Keelaghan is an artist who has proven to be a man for all seasons. As the calendar pages have turned for over a quarter of a century now, this poet laureate of the folk and roots music world has gone about his work with a combination of passion, intent and intensity, and curiosity.

Fusing his insatiable appetite for finding the next unique storyline Keelaghan also forges his pieces with brilliantly defined craftsmanship and a monogrammed artistic vision, making him one of the most distinctive and readily identifiable voices of not only the Canadian scene, but as a member of the international singer-songwriter community.
 
Armed with a songbook that has enlightened and enthralled, and been embraced, by audiences around the world, Keelaghan's life as an artist is one that is a perpetual journey on so many levels.

Most importantly it's a journey that has invited fans of literate and layered songwriting to be a part of his artistic expeditions, some that weave their way through marvelously etched stories of a historical nature with underlying universal themes, and others that mine the depths of the soul and the emotional trails of human relations.¨His masterful story telling, over the course of nine recordings, has been part of the bedrock of his success, earning Keelaghan his share of nominations and awards, and acclaim from Australia to Scandinavia.The necessity to write has always been a double-edged sword.
Newfoundland native Ian Foster comes from a place of stories, and he knows how to tell them. He's a road worn troubadour who has been described as having a keen poetic sense and a searcher's infinite wisdom in his writing, and yet can make you laugh between songs. He writes in a modern folk style and exudes a love of storytelling. CBC's Bob Mersereau described him as being "a fine example of what a 21st century folk performer should be doing.
Often likened to Canadian songwriting icon Bruce Cockburn in both writing and guitar style, Ian's music has been described as thoughtful, introspective, cinematic, hopeful, atmospheric, and cathartic by critics and fans alike. He has numerous awards, nominations and co-writes to his credit, including SOCAN Songwriter of the year nominations, Lyric finalist for the International Songwriting Competition (Nashville, TN), and a co-write with Canadian songwriting legend Ron Hynes.
Rising from a milieu of lovelorn singer/songwriters, John Gorka illuminates instead with his trademark wordplay, twisting, turning and typing words and phrases in the way a balloon artist creates complex creatures from simple balloons. Few contemporary songwriters coax language as deftly as Gorka. For over two decades, Gorka's keen ear has picked up the stories of those along his path, folding them into poetry and song. His keen perceptiveness inspires people from all over the world to share their stories. By involving those tales in his music, he escapes the trap of introspection that hobbles less gifted singer/songwriters. John Gorka flies below the pop culture radar with an almost cult-like following that never fails to fill concerts. Speak with any of his fans and one instantly feel's their enthusiasm and genuine affection. His shy, almost self-effacing stage presence rightfully focuses attention on the songs. John's versatility on guitar and piano keeps his sets musically interesting, while his rich baritone effortlessly executes his bidding. And he's never short of the sly comment or clever joke that invariably ignites his audience. His latest recording is Bright Side of Down.
It has always seemed as if there were two Cheryl Wheelers, with fans of the New England songwriter relishing watching the two tussle for control of the mic. There is poet-Cheryl, writer of some of the prettiest, most alluring and intelligent ballads on the modern folk scene. And there is her evil twin, comic-Cheryl, a militant trend defier and savagely funny social critic. The result is a delightful contrast between poet and comic. Poet-Cheryl writes achingly honest songs of love and loss. Contrasting the prosaic landscapes of her native small-town America with the hopelessly rootless life of the traveling performer, she touches the common chords with any who feel the tug between our busy, clamorous times and the timeless longing for simplicity and silence. Her deceptively plain-spun songs have been hits for such main-stream stars as Suzy Bogguss (Aces) and Dan Seals (Addicted), and have been recorded by everyone from Bette Midler, Maura O'Connell, and Peter Paul and Mary; to Juice Newton and Garth Brooks. Comic-Cheryl comes on like Groucho-in-a-housecoat; a fiercely everyday woman with a barbed-wire tongue. Shredding the mores of our gossipy, greedy, trend-obsessed culture, Wheeler always aims enough darts at herself to never seem sanctimonious.
Wheeler was born in the small town of Timonium, Maryland. The wistful rural vistas she glimpses so poignantly through her fleeting windshield really do represent the deep pull of place she feels in her wandering life. With the possible exception of Greg Brown, no modern songwriter comes to mind who can write as convincingly about the sheer, simple-hearted joy of a nice day; whether a warm spring one spent driving down southern back roads, or a chilly gray one spent thinking properly dark thoughts at a bayside hotel. Where others seek the startling image, the 'Big Event,' Wheeler wraps her songs around the familiar image, the shared event. When it's comic-Cheryl's turn, the poet simply turns over the mic and allows the comic to be displayed in her native habitat: the stage. Wheeler can comically lampoon modern culture while thoughtfully teasing herself and the audience. As the two forces smooth their conflict, taking their separate turns and melding into the same artistic vision, Wheeler emerges as a gifted and openhearted songwriter approaching the sure summit of her craft. Audience members' abilities to find their own lives reflected in the sweet spaces of her songs reveals an artist comfortably wearing the austere genius that defines folk music's best traditions. More confidently and beautifully than ever before, she proves that the poet and the comic are one and the same.
Saturday, August 26th, 2017
VANCE GILBERT &
ELLIS PAUL
Tickets $30.00 ~ Showtime 7:30 pm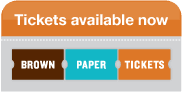 "Boston based, Philadelphia raised guitarist Vance Gilbert is among the quintessential musical poets of his time. His lyrics are highly personal, his tenor vocals fluid and enthralling . . . musical risks punctuated by passionate vocal delivery, brilliantly intuitive guitar playing, and immeasurable courage . . . .gives you a feeling of utter joy." (Dirty Linen Magazine)
Vance Gilbert burst onto the singer/songwriter scene in the early 1990s when the buzz started spreading in the folk clubs of Boston, about an ex-multicultural arts teacher who was knocking 'em dead at open mikes. Word of the Philadelphia-area bred performer quickly spread to New York City. Then Shawn Colvin invited Gilbert to be a special guest on her Fat City national tour. Vance Gilbert took audiences across the country by storm. More than 12 accomplished albums later, Vance continues to refine his unlikely union of humor, virtuosity and the unexpected. Whether with classic, original songwriting or ageless interpretation of covers, his is a presentation steeped in deep humanism and bravery, stunning artistry and soul and contagious, unbridled joy — unarguably the blue ribbon that tie and seal the seemingly impossible package….
"His catchy, pop friendly melodies support keenly crafted, hard-hitting lyrics. His guitar is supple, his milk-warm tenor honest and gently acrobatic… He does not duck hard truths and never succumbs to the temptations to tie his points up in a neat platitudes or truth-isms. He writes powerfully and uncompromisingly about the wrenching separation suffered by single parents, the tug between love's desire and its demands, and the bitterness of being nonwhite in this Eurocentric culture… He is that rare performer for whom people lean forward in their seats as eagerly between songs as they do during them." ~ The Boston Globe.
Artists as varied as Arlo Guthrie, Anita Baker, and the late George Carlin have in recent years requested Vance to be added to their evenings. Now is your chance.
"Despite his success and sense of history, Mr. Paul remains an Artist with his eye on the future and an interest in discovering the transformative potential of his music." ~New York Times.
Ellis Paul's songwriting credentials are unassailable. They are as genuine as the 14 Boston Music Awards he has earned, as indelible as the tattoo of Woody Guthrie that adorns his arm, and as authentic as the musical roots he draws upon with every note he plays. Since emerging from the Boston music scene, Ellis Paul's music has been consistently recognized and celebrated worldwide. His 16 releases and loyal, enthusiastic audiences reinforce this acclaim and have since cemented his place as one of America's most talented songwriters. With 16 CDs, a concert DVD, and a book of poems and short stories to his credit, Ellis' songs have been featured on the soundtracks to documentaries, TV shows and big Hollywood films such as The Farrelly Brother's 'Hall Pass', 'Me, Myself & Irene', and 'Shallow Hal'. Ellis is a true American troubadour, performing over 150 tour dates a year, for over 20 years all around the world. He has shared the stage with some of the top names in the music world including: Pete Seeger, John Mayer, Arlo Guthrie, Richie Havens, Dar Williams, Shawn Colvin, and multi-platinum band Sugarland, among others.
"Ellis has a voice that is so powerful that you know who it is the second he comes through your radio. His music and songs are a new birth in American sound that makes me want to go see concerts again." ~Kristian Bush / Sugarland.
Woody Guthrie's daughter, Nora, says of Ellis, "A singer songwriter is only as good as the times he reflects. Wise, tender, brilliant and biting, Ellis is one of our best human compasses, marking in melodies and poems where we've been and where we might go if we so choose to. Personally Ellis, I'm goin' where you're goin'!"
    APRIL                    
(8) James Keelaghan
    MAY                       
(20) John Gorka &
    AUGUST                
(26) Vance Gilbert &
NOTE: Scaggsville Road is the old name of the road that is now Route 216. It is referred to by both names in different parts of the roadway between Route 29 and Route 108. Between Route 29 and Route 216, follow signs for Route 216 to get to Temple Isaiah.
On
-Line:


 Use the Brown Paper Tickets button on the left to order tickets online until 7:00pm the night of the show.
 
There is a 2.75% fee for credit card orders, either in advance or at the door.
___________
At The Door:
Tickets go on sale at the door
at 7:00 pm.


 
WE NOW ACCEPT CREDIT CARDS AT THE DOOR.
___________
 By Mail:


Please send your check or money order to Uptown Concerts Inc.
PO Box 1053, Randallstown, MD 21133
  Please make checks payable to Uptown Concerts Inc. Include a phone number and email address and I'll e-mail you a receipt. Tickets are held at the door. Please be sure specify the show(s) for which you are purchasing tickets. Include your e-mail address. 
NO VIDEO OR AUDIO RECORDING
GET ON OUR E-MAIL MAILING LIST AND STAY INFORMED  See the link on our web site to sign up on our email list of

upcoming shows.
The Uptown Concerts website is made possible by Paul Hartman host of the radio folk show "Detour" on WTMD-FM, 89.7 Sundays 5-7pm or on line at
www.wtmd.org