---
                                              NEWS OF THE FORCE: Thursday, January 25, 2018 - Page 1

---
North Korea planning military events on eve of Olympics

North Korea is preparing to stage a major event to mark the 70th anniversary of the founding of its military on Feb. 8th - just one day before the opening ceremony of the Pyeongchang Winter Olympics in South Korea.
      A delegation of North Korean officials and ice hockey players crossed the heavily guarded border into South Korea today for joint Olympics training, as Pyongyang called for all Koreans to seek unification of the two nations.
      Female hockey players from the rival Koreas were paired up with each other today to form their first-ever Olympic squad during next month's Pyeongchang Winter Games, as their countries press ahead with rare reconciliation steps.       The US and South Korea will conduct joint military drills as "normal" after the Winter Olympics and Paralympics in Pyeongchang end in March, Defense Ministry spokeswoman Choi Hyunsoo said in a briefing today.
      And a North Korean soldier who made a desperate dash across the border in November escaped after causing a person's death, a South Korean newspaper has reported, quoting an unidentified intelligence official.
Spokesman for Trump campaign adivser one of 4 Americans killed in Afghan attack

      Glenn Selig, a spokesman for Trump campaign adviser Rick Gates, was killed last the weekend in the Kabul hotel attack, according to a statement from spokesperson for The Publicity Agency and Selig Multimedia, Inc., his Florida-based companies.
Canadian politician denies misconduct allegations
The leader of the main opposition party in Canada's Ontario Province denied allegations of sexual misconduct that broadcaster
CTV News
reported were made by two women, prompting several staff members to resign.
Pakistan decries US drone airstrike on terrorists
      Pakistan has condemned a US drone strike that reportedly killed three members of the dreaded Haqqani terrorist network staging deadly attacks in neighboring Afghanistan.
      Meanwhile, Taliban political officials say they have submitted a report to their top leadership after concluding interactions with officials in Pakistan and representatives from other nations, including China and Qatar, on finding a solution to the Afghan war.
US president issues stern warning to Turkey

By Lisa Levine, News of the Force Tel Aviv

      US President Trump urged Turkish President Recep Tayyip Erdogan in a phone call yesterday to scale back his country's assault on Kurdish positions in Syria, signaling mounting American anxiety that Ankara's latest military foray will jeopardize the US' allies there. The Turkish attack on the Syrian border town of Afrin, controlled by Kurdish fighters, has been long anticipated - Turkish officials have been threatening to launch the offensive and preparing for it for months.
      American-backed Kurdish militias in northern Syria are detaining hundreds of Islamic State fighters and family members in makeshift camps, raising fears among United States military officials of potentially creating a breeding ground for terrorism.      
      Earlier this month, the self-proclaimed Islamic State's affiliate in Egypt released a 22-minute video showing the execution of a man it identified as a Hamas collaborator.
      Seconds after US Vice President Mike Pence began speaking before the Israeli Parliament earlier this week, a small group of Israeli Arab representatives angrily stood to protest President Trump's recent decision to formally recognize Jerusalem as Israel's capital city.
      US President Donald Trump will meet with Israeli Prime Minister Benjamin Netanyahu, Swiss President Alain Berset and Rwandan President Paul Kagame, among other officials, at the World Economic Forum in Davos, Switzerland, later this week, the White House says.
      The US Department of Homeland Security's Science and Technology Directorate (S&T) announced this week that it will be working bilaterally with its Israeli counterparts through five separate divisions on projects meant to aid public security.
      And officials here say US President Trump is restoring credible US leadership in the Middle East.
---
Couzin Gym's Thought for the Day:
If it only costs 50¢ a day to feed starving kids, why is child support so expensive?
---
Crime and police
Preliminary crime statistics for the first half of 2017 show a decrease in overall crime when compared with the same time frame in 2016, according to the FBI's most recent Preliminary Semiannual Uniform Crime Report.
      The Clinton Foundation is using unseen transactions to peddle influence. See:
https://www.libertyheadlines.com/clinton-foundation-uses-unseen-transactions-peddle-influence/
.
      President Donald Trump drew attention to the FBI's recent disclosure that they "failed to preserve" text messages exchanged between anti-Trump FBI agents Peter Strzok and Lisa Page, calling the development "one of the biggest stories in a long time" in a Tuesday morning tweet. The FBI disclosed the missing text messages in a Friday letter sent by the Justice Department to the Senate Homeland Security and Governmental Affairs Committee (HSGAC). "The department wants to bring to your attention that the FBI's technical system for retaining text messages sent and received on FBI mobile devices failed to preserve text messages for Mr. Strzok and Ms. Page," Stephen Boyd, the assistant attorney general for legislative affairs at the Justice Department, wrote to Wisconsin Sen. Ron Johnson, the chairman of HSGAC. The text messages are missing for the period between Dec. 14, 2016 and May 17, 2017, the latter of which is significant because it is the same day Mueller was appointed to head the FBI's probe of possible collusion between the Trump campaign and the Russian government.
      Disgraced ex-USA Gymnastics team doctor
Larry Nassar was sentenced in Michigan on Wednesday to 40 to 175 years in prison for molesting young female gymnasts. Michigan State University President
Lou Anna Simon resigned on Wednesday, the same day the university's team doctor was sentenced for sexual assault.
      President Trump said he's "looking forward" to being interviewed by Robert Mueller, who's investigating Russian meddling in the 2016 election.
      President Richard Nixon isn't remembered for pulling the troops out of Vietnam, ditching the gold standard, or any of his actual policies. Instead, his very name has become synonymous with political corruption in the United States. But, as investigators are learning more about the Obama administration's attempts to weaponize the intelligence community against Donald Trump and his supporters, it's becoming clear that Nixon couldn't hold a candle to the former president.

Click here to learn why many political analysts are now being forced to admit that Barack Obama was far more corrupt than Richard Nixon.
      A 27-year-old illegal immigrant drunkenly drove the wrong way down an interstate and killed two people last Thursday
.
Anibal Raul Ambrocio-Chilel traveled eastbound down the westbound lanes of Interstate 40 in Raleigh, N.C.
He had three passengers with him.
Rupresh Uprety and Pricil Chundapurakal died in the crash, while Ambrocio-Chilel and another passenger suffered injuries.
Ambrocio-Chilel hit a pickup truck, but the driver of the truck was not seriously injured. T
he state charged Ambrocio-Chilel with two counts of felony death, one count of driving while impaired, and one count of reckless driving to endanger.
Authorities are holding Ambrocio-Chilel at the Wake County Jail on a $410,000 bond. He appeared in court yesterday.
The US Department of Homeland Security issued a detainer on him due to data showing he is an illegal resident subject to deportation.
      A convicted felon wanted by the US Marshals has been arrested in Anderson, Pa.
Police learned one of the men, Trace Libel, 48, of Oregon, was wanted by the US Marshals Service and arrested him on an outstanding warrant, officers said. Another man, Charles Ahart, 48, of Oregon, also had an outstanding arrest warrant and police found methamphetamine and a smoking pipe.
      A 24-year-old Portland, Oregon, man was arrested by the US Marshals Fugitive Task Force earlier this month for robbing a Checkers Market in southeast Portland. The robbery was reported on Monday, Jan. 8th, in the 9100 block of SE Flavel Street. Witnesses said a stranger demanded money, then fired a shot before leaving.
      After a full day of searching for robbery suspect Dewayne Halfacre, the search has resumed in Tennessee with US Marshals joining forces with local law enforcement teams.
      The US Marshals Service ave arrested a suspect in two attempted murders in Fairfield, Calif., in July, police said this week. Marcellis Walton, 34, of Fairfield, is suspected of shooting one person in the leg and hand and shooting at but missing another person in Kentucky.
      A murder suspect was pointing a BB pistol at police and the US Marshals when they fatally shot the man while trying to arrest him at his home, Georgia authorities say.
      A pickup truck driver was killed and a Pontoon Beach police officer in an unmarked police car was seriously injured in a head-on crash early today. The vehicles collided at about 8:30 a.m. on Route 111 between Interstate 270 and New Poag Road, near Edwardsville, Illinois. A witness told police the pickup driver swerved into the oncoming officer's car. Illinois State Police Trooper Calvin Dye, Jr., said the officer's injuries do not appear to be life-threatening. He was taken to a St. Louis, Mo., hospital in a medical helicopter. The Pontoon Beach officer, who is in his mid-40s, was able to talk with rescuers who came to help. The pickup driver who died is a man in his mid-30s from Bethalto. He died at the scene. Tpr.
Dye said a woman who witnessed the crash told police that the pickup passed her car as they both were heading south on Route 111. After passing the woman, the pickup driver continued south on 111 in the southbound lane.
"For unknown reasons, he swerved back into the northbound lane of traffic, striking the Pontoon Beach police unit head-on," Tpr. Dye said. "She also indicated no animal jumped out in front." Authorities are still investigating why he swerved. The officer was driving a black sedan, an unmarked police car equipped with police lights in the back window and on the dashboard. The lights were flashing after the crash, but it was unclear whether they had been on when the cars collided. Dye said the officer was on routine patrol at the time. The white pickup was on its side in the middle of the two-lane highway. The police car had crashed into a guardrail. The injured Pontoon Beach officer is a patrolman. Tpr. Dye did not release the officer's name. He has been with Pontoon Beach for one year, Tpr. Dye said. The officer served five years with the Roxana police force before coming to Pontoon Beach.
      The Shelby County Drug Enforcement Task Force says a Trussville, Tenn., vet was arrested on a drug charge. David Wallace is charged with conspiracy to commit a controlled substance crime. He's being held in the Shelby County Jail without bond.
      A second doctor who worked for the RCMP is facing allegations of sexual assault during medical examinations. The Toronto police confirmed that its sex-crimes unit is investigating historic allegations of sexual assault in the national police force.
      President Trump is proposing making some big changes to the Bureau of Alcohol, Tobacco, and Firearms (ATF). In fact, he wants to take the A and the T out of it. As usual Democrats are trying to block his efforts.

      Did the three federal prisoners who escaped from Alcatraz in 1962 survive? A handwritten letter, sent in 2013 but only made public this week, suggests John Anglin may still be alive and in his 80s. The US Marshals Service, which is responsible for hunting fugitives, maintains an active file on all three men.


      A four-page memo circulating through Washington, D.C., could nullify all Democratic attempts to boot President Donald Trump from office.

While much of the memo is still classified, it is said to contain very damning information about the Obama administration's alleged attempts to spy on the current president during the election cycle. In other words, this could completely blow the lid open on the Democratic Party's true corruption.


      And family members, friends and other mourners are preparing for a memorial service to honor a deputy US Marshal slain two weeks ago while serving a warrant in Harrisburg, Pa. The public memorial service for Christopher Hill is this afternoon at the Giant Center in Hershey, Pa.

US Coast Guard

     
      Coast Guard Sector Lower Mississippi River and local agencies are responding to a sunken vessel discharging oil near mile marker 823 on the lower Mississippi River near Blytheville, Ark.
      USCGC Mobile Bay will escort the Algonova through the St. Marys River this afternoon. The ship will be escorted back down the river tomorrow. Coast Guard officials said every effort will be made to minimize incidental ice breaking in the harbor above the Sugar Island Ferry crossing in northern Michigan.
      Ice breaking operations are underway in central Maine as two 65-foot US Coast Guard ice breakers are working their way up the Kennebec River. USCGC Tackle and USCGC Bridle have encountered thick ice and slush in Merrymeeting Bay.
      The US Coast Guard said it will hand over more than 47,000 pounds of cocaine worth over $721 million today. The drugs were seized in 23 interdictions in the eastern Pacific Ocean by US and Canadian forces off Central and South America. Senior US and Canadian officials will turn the narcotics over to the US Drug Enforcement Administration (DEA).
      A 45-foot Response Boat-Medium crew from Coast Guard Station Maui, Hawaii, is patrolling off the coast during "Operation Kohola Guardian." Operation Kohola Guardian is a cooperative effort between state and federal agencies to reduce risks to mariners and to whales in Hawaiian waters.
     The commander of Coast Guard Sector Sault Sainte Marie, Mich., Capt. Marko Broz, met with Sugar Island Township Supervisor Rick Roy, and Treasurer Frank Handziak this week to discuss Coast Guard ice breaking operations and recent service delays to the Sugar Island Ferry.
     And the Coast Guard has responded to a 62' shrimp boat taking on water a quarter mile east of Little Talbot Island, north of Jacksonville, Fla. The Coast Guard said that the boat started taking on water, so the people on board decided to intentionally ground the boat into 4-feet of water.

VA news

    
     Veterans enrolled in VA health care are eligible for a no-cost flu shot at any of the over 8,000 Walgreens nationwide in addition to local VA health care facilities.
     VA has announced a collaboration with the Pink Concussions Group encouraging women to donate their brains for the purpose of research of the effects of traumatic brain injury and post-traumatic stress disorder.
     And knowledge is power, especially when it comes to your future. That's why VA encourages you to follow VA Careers n social media. For current VA employees, it's a way to share stories with coworkers nationwide and gain valuable insights regarding veterans' care. For job-seekers interested in joining the VA team, it's a chance to take a closer look at everything from the department's opportunities and culture to the outstanding benefits VA offers.

US Army

    
     Counter-landmine experts at Chemring Sensors and Electronics Systems (CSES) in Dulles, Va., will start and upgrade to a ground-penetrating radar system later this year to detect improvised explosive devices (IEDs) buried in roadways.
     Smart munitions experts at the Raytheon Co. potentially will build hundreds of additional M982 Excalibur satellite-guided heavy artillery shells for the US Army under the terms of a $70.7 million order.
     The US Army has won its appeal of a Leonardo lawsuit. The Army appealed in late 2016 a decision made by the US Court of Federal Claims, which ruled the service must stop its procurement of Lakota helicopters, arguing that the judge misinterpreted government procurement terms and requirements and improperly supplemented the record with outside information.
     The US Army is looking for innovative scientists to create a prototype design for futuristic, next-generation combat wear for soldiers inspired by the nano suit worn in the Iron Man films.
     Lt. Gen. Ben Hodges, the former top US Army commander in Europe, said Russian battlefield tactics in eastern Ukraine show sophisticated integration of drones, electronic warfare, and mortar and artillery, posing major challenges for Ukrainian forces.
     The US Army Reserve is adding billets at locations such as Silicon Valley in California and Cambridge in Massachusetts in order to better capture expertise in "all things digital," according to the reserve's top officer.
     Six women have become the first in the US Army to earn the Expert Infantryman Badge (EIB) at Fort Bragg, in North Carolina.
     The US Africa Command is investigating a series of posts by a Twitter user claiming to have footage from the October ambush in Niger that killed four US soldiers.
     The US Army Reserve Command is expanding its search for talent and pinpointing which capabilities are needed for its ongoing Ready Force X effort.
     The Mankato, Minn., Army Reserve unit and the Army Recruiting Company opened up their facility for an open house last night. The Mankato Recruiting Company and the 492nd Engineer Company played host for the event.
     US Army Capt. Shavayey Cato turned an ordinary school day in Killeen, Texas, to a moment to remember a surprise homecoming after spending the last year deployed His next assignment will be as an instructor for the University of Texas-San Antonio's Army Reserve Officers' Training Corps.
     When 500 soldiers from the 10th Mountain Division's headquarters deploy to Iraq this spring, they'll have support from 90 more soldiers from the Army National Guard. The National Guard soldiers are part of the New York Guard's newest unit, which was formed a couple of years ago in Syracuse.
     Guam Sen. Fernando Esteves is denying involvement in the management of an environmental consulting company that listed him as its sole owner when it was awarded a $150,000 contract with the Guam Army National Guard in September 2017. Esteves is a Guam Army National Guard sergeant.
     Redstone Arsenal, Ala., had a very special guest this week, welcoming the Secretary of the Army for a visit.
     And the 13th Annual MaxPreps Tour of Champions, presented by the Army National Guard passed through Illinois on Friday, Jan. 19th, to honor the Marist (Chicago, Ill.) volleyball team for its greatness in winning the IHSA Class 4A state volleyball championship and earning a No. 8 ranking in MaxPreps.

Homeland insecurity

     
      Several news sites claimed in recent days that California will begin registering undocumented immigrants to vote in April. But the claims appear to be far-fetched, if not completely untrue.
World Net Daily
(WND) reported on Sunday that California will begin auto-enrolling undocumented immigrants to vote when they go to the Department of Motor Vehicles to obtain a license in April. WND said California will take the next step in blurring the lines between citizens and non-citizens beginning on April Fools' Day when the state complies with a court order to begin automatically registering to vote all those who are granted drivers' licenses. The state has long provided driver's licenses to all who simply claimed, without proof, that they were citizens in the country legally. There were no checks made or documentation required. But beginning April 1st every person who gets a California driver's license will be automatically entitled to vote. The claim was further promoted by far-right websites and even mainstream outlets. "New California policy opens door to illegal immigrant voting,"
Fox News
claimed. "California law will automatically register people to vote," a story in Britain's Daily Mail, which has since been deleted, said. "New California Law Will Automatically Register Illegal Aliens to Vote,"
The New American
claimed. The premise of the claim centers on two California laws. First, under California Assembly Bill 1461, eligible voters who go to the DMV to receive or renew a driver's license or state-issued ID will have their information automatically sent to the secretary of state's office, where their information will be verified and their name added to the voter rolls. Residents can opt out of the program, but they must meet federal and California voting eligibility requirements before they are added. A recently settled lawsuit also allows eligible voters to register via mail when they renew their licenses through snail-mail. The lawsuit also pushed up the date when AB 1461 would fully be implemented to April  2018 from January 2020. Then there's California Assembly Bill 60, the controversial law that allows any California resident, regardless of immigration status, the ability to obtain a driver's license. Indeed, all an undocumented immigrant has to do is prove their California residency and pass a series of tests to be granted a driver's license. However, the law also instructs non-citizens to not complete the voter registration portion of the registration. So no, neither law in question automatically registers undocumented immigrants or non-citizens to vote. The
Fox News
story noted that many in California fear many non-citizens may slip through the cracks, but the state has said there are "safeguards" in place to prevent that. Still, the fear that something may happen isn't enough to make bogus claims. Although it's not clear what safeguards have been put in place, California Secretary of State Alex Padilla told
The Los Angeles Times
in 2015: "We've built the protocols and the firewalls to not register people that aren't eligible. We're going to keep those firewalls in place." The fact-checking website
snopes.com
also looked into the claim and concluded: "While it's true that undocumented residents living in California can obtain driver's licenses, the state has not passed any laws that also provide them the right to vote. The New Motor Voter Act was passed in an effort to improve voter turnout, and while this law does automatically register citizens to vote when they obtain or renew their driver's licenses, that action only applies to citizens who have already attested and/or documented an eligibility to vote."
      US Rep. Bennie Thompson,  t
he top Democrat on the House Homeland Security Committee, is pressing the Department of Homeland Security to provide an updated account of the federal agencies that have complied with the ban on software produced by Russia's Kaspersky Lab.
      Saying that the El Paso, Texas, region has seen a rise in cross border apprehensions, Homeland Security Secretary Kirstjen Nielsen announced this week that the department will be replacing existing vehicle barrier along about 20 miles of the border with bollard-style walls.
      The Department of Homeland Security (DHS) announced that it has issued a waiver to expedite the construction of barriers and roads near the international border near the Santa Teresa, N.M., port of entry.
      A week ahead of President Trump's first State of the Union speech speech, "lone wolf" terrorists are the biggest threat to the homeland, and there was a missed opportunity for the Trump administration to take a tougher stance against Russia, said two national security analysts.
      US Senate Democratic leaders announced this week that they are willing to end their demands that a so-called
"DACA fix" be part of final spending negotiations to keep the government open, according to Politico. Last week, Senate Democrats insisted that a permanent legislative solution for "Dreamers" - the name given to recipients of former President Barack Obama's Deferred Action for Childhood Arrivals, or DACA - had to be part of a temporary spending bill. President Donald Trump announced in September that the DACA program will end on March 5th. When the Republican-authored stop-gap bill did not contain Dreamer language, Democrats blocked the bill's passage last Friday, which resulted in a government shutdown. Senate Minority Leader Chuck Schumer (D-N.Y.) convinced his caucus on Monday to agree to a deal with Republicans to pass a three-week spending bill to reopen the government that did not address DACA. In exchange, Senate Majority Leader Mitch McConnell (R-Ky.) promised to bring up an immigration reform bill next month. The agreement also stipulated that the bill would be open to amendments. The Senate deal infuriated many DACA supporters, including several members of Congress and their constituents. Some immigration protesters even took their complaints directly to Schumer's home in New York City. Politico reported on Tuesday evening that Democratic leaders have further acquiesced to Republican demands to separate a DACA fix from a final FY 2018 spending bill that would also include a two-year hike of federal spending caps. "We're viewing immigration and spending on separate terms because they are on separate paths," Senate Minority Whip Dick Durbin (D-Illinois) said, Politico reported. Durbin called McConnell's "concession" to bring up a separate immigration reform bill a "significant step forward," the outlet noted. The current spending bill expires on Feb. 8th. If Senate Democrats do not drop their DACA demands, lawmakers face the specter of another government shutdown. However, Democrats have admitted that, because of the McConnell agreement, a shutdown would stand in the way of an immigration reform bill. Senate Assistant Democratic Leader Patty Murray (D-Wash.) said that the deal with GOP leadership to turn to an immigration bill was contingent on the government still being funded, Politico reported. But she stated that she continued to hold out hope to get Dreamer protections included in the final budget agreement. "Feb. 8th, we're going to have another stopgap bill. But we have to have that budget agreement in order to move forward. That's the goal," Murray admitted. "And then the deal is that if DACA is not part of that, then it will be the next thing considered." House Democrats are not prepared to go along with a DACA-free budget deal, according to Politico. Several members are reportedly insisting that immigration and budget negotiations be linked. However, the minority party in the House has little to no leverage because, unlike their Senate counterparts, there's nothing they can do to stop any bills that have the backing of the House majority.

Helicopter makes 'hard landing' on Florida street
     The force of the landing on a Ft. Lauderdale, Fla., street was so strong that the tail rotor had broken off. The rotor was found yards away. "It was a normal landing, normal but hard," said the student pilot. "I'm fine, good." Several cellphones recorded the aftermath of the landing. In one video, the chopper's blades can be seen banging against the pavement.

US Navy and Marine Corps

    
      A US Marine was killed in a parachute accident in Coolidge, Ariz., this week, according to the US Marine Corps. The Marine was in training with the US Marine Corps' School of Infantry West. The Marine Corps has suspended certain parachuting operations after the death of a corporal this week in Arizona. Marine officials say 22-year-old Alejandro "Alex" Romero, of Carson, Calif., was taking part in a multi-mission parachute course exercise.
      US Navy shipboard communications experts are asking General Dynamics Corp. to provide AN/USC-61(C) maritime radios to enable Navy surface warships and submarines to communicate over high frequency (HF), ultra-high frequency (UHF) line of sight, UHF satellite communications (SATCOM), and very high frequency (VHF) radio bands.
      Military electro-optics experts at L-3 KEO in Northampton, Mass., will provide shipboard sights to enable US Navy and Coast Guard warships to hit enemy ships and aircraft with naval gun fire under the terms of a $30.8 million order announced on Friday.
      Missile experts at Orbital ATK will upgrade embedded computing components of the US Navy's radar-killing AGM-88E Advanced Anti-Radiation Guided Missile (AARGM) that equips the service's carrier-based fighter-bombers and electronic warfare jets.
      US Marines with Marine Medium Tiltrotor Squadron 266 conducted flight familiarization over Fort McCoy, Wis., during Exercise Ullr Shield, on Jan. 19th. Ullr Shield is a training exercise designed to improve the 2nd Marine Aircraft Wing's capabilities in extreme cold weather environments.
      A series of photos was posted to social media by an account allegedly linked to a supporter of the Kurdistan Workers' Party, or PKK, showing US Marines firing the FIM-92 Stinger. The PKK is an internationally designated terrorist group which has carried out a bloody insurgency in Turkey for decades.
      In New York, Queen's College maintains an active Veterans Support Services office headed by Dennis Torres, who served for 10 years in the Marine Corps Reserve and was deployed to Iraq and the Syrian border area. While serving, he managed to earn a B.A. and M.A. in industrial psychology.
      An early riser, disabled Navy veteran Allan Huddleston pulled up to the Shell gas station off Texas Hwy. 121 in Richland Hills, Texas, early on Jan. 15th to grab a newspaper and a cup of coffee like he always does, KXAS-TV reported. But nothing else about this morning would be routine for the 69-year-old Huddleston. Surveillance video captured the harrowing moments when a younger man approached Huddleston as he was exiting his truck, took his wallet and forced his way into the truck, the station said. "I go to enter the store, he grabbed the billfold out of my hand," Huddleston told KXAS. But the gritty vet wasn't about to give up without a battle.
Huddleston fought back, got the crook in a headlock and pulled him out the truck as the pair wrestled next to it. "I thought I could get a hold of this rascal, and I tried to," he told the station. But even after the younger carjacker overpowered Huddleston and stole his keys, it wasn't enough to cause the veteran to surrender. "I'm still hanging on, still fighting him, and he drives off," Huddleston told the station. "When he drove off, of course, I went down." The vet was dragged several feet and suffered scrapes and a minor break in his leg as a result, KXAS said. "I'm just sorry that he got away," Huddleston told the station. Investigators found Huddleston's truck abandoned in Fort Worth, KXAS reported, adding that his sister drove it to him. "I'm glad to get it back," he added to the station. But Huddleston wants the carjacker found, too: "There's no doubt in my mind he's done this before," he told KXAS. The Richland Hills Police told KXAS the carjacker spoke to several other people at the gas station - asking for cigarettes and money - before fighting with Huddleston. Authorities are asking anyone who saw or may recognize the suspect to call
817-616-3780
. Huddleston wouldn't hesitate battling the carjacker given a second chance. "Sure, I'd fight him," he told the station. "You're damn right I would."
      And US Marine Corps Staff Sgt. Brian D. Raney and his daughter, Raven Campbell, danced at St. Mark's United Methodist Church in Murfreesboro, Tenn., on Jan. 20th. Raney is a recruiter currently stationed with Recruiting Station Nashville, 6th Marine Corps District, Eastern Recruiting Region, Marine Corps Recruiting Command.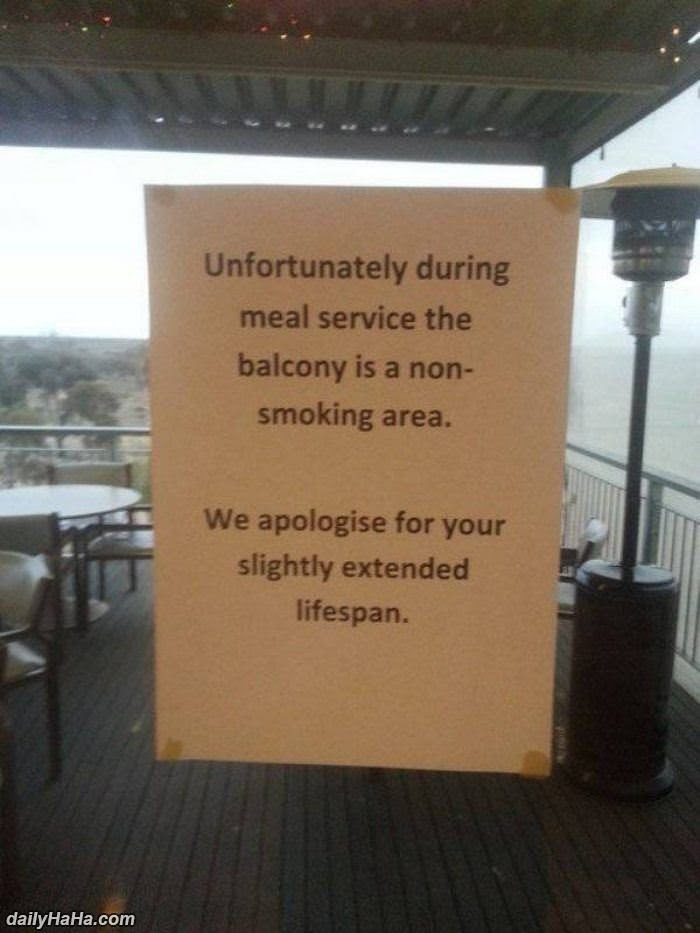 Page 1