NEWS OF THE FORCE: Monday, February 5, 2018 - Page 2

---

U.S. Navy and Marine Corps

     In addition to his duties as the long snapper for the New England Patriots, Joe Cardona, the former fifth-round pick in 2015 out of the U.S. Naval Academy is a supply corps officer in the U.S. Navy Reserve
with a minimum requirement of one weekend per month plus two weeks per year.

    
The United States Marine Corps has returned to the Super Bowl for the first time in more than 30 years. The ad in the game, "A Nation's Call," kicks off a new brand campaign for the Marines from its ad agency J. Walter Thompson, in Atlanta, Ga. The full-length spot can be viewed today on Marines.com.
     Japanese Prime Minister Shinzo Abe welcomed today the victory of a ruling party-backed candidate in a mayoral election on Okinawa, vowing to press ahead with a controversial plan to move a U.S. Marine Corps air base on the southern island.
     The Bell Boeing Joint Program Office has secured a new $69.6 million contract modification to upgrade the readiness and reliability of the U.S. Marine Corps' V-22 Osprey tiltrotor aircraft. The V-22 aircraft are being jointly manufactured by the U.S. firms Boeing and Textron's subsidiary, Bell Helicopter.
     And the U.S. Marine Corps' F-35B will make its much-anticipated debut among the aircraft featured in static displays at the Singapore Air Show.
U.S. Air Force
U.S. Air Force Gen. David L Goldfein has said Indian and U.S. air forces will significantly ramp up operational cooperation to complement the strategic interests of the two countries in the Indo-Pacific region where China has been expanding its military influence.
     U.S. Air Force Chief of Staff General David L. Goldfein also called on China's Second Minister for Defense Ong Ye Kung today and they discussed ways to enhance bilateral defense cooperation.
     The U.S. Air Force has issued an operational pause for all T-6 Texan II aircraft following several unexplained physiological events at the Columbus Air Force Base in Mississippi, Vance AFB in Oklahoma, and Sheppard AFB in Texas.
     BAE Systems has secured a three-year, $37 million U.S. Air Force contract to continue providing support services that manage obsolete parts for aircraft, weapon systems, and a range of electronics and equipment. The company has held this contract for the past eight years.
     A squadron of 10 Warthogs from the 122nd Fighter Wing of the Indiana Air National Guard is flying in and out of MacDill Air Force Base, Fla., to drill at Avon Park. The exercise comes as the A-10 returns to combat in Afghanistan for the first time in four years.
     And the Civil Air Patrol at Falcon Field in Mesa, Ariz., and the Chandler Municipal Airport, are conducting open houses next weekend. The Falcon Field open house, the 52nd annual event for the Civil Air Patrol's Falcon Squadron 305, is from 9 a.m. to noon on Saturday, Feb. 10th, at 4730 E. Falcon Drive. The group, which is the official Auxiliary of the U.S. Air Force, will offer free simulator rides and other events.
The parting shots

     One of the peculiarities of the beautiful Hawaiian language is that the word aloha is a popular greeting used to say both hello and goodbye. Last month, Hawaiian police officials said "aloha" in the good-bye way when they confirmed that medical marijuana cardholders will be denied permits for legal gun ownership going forward this year. Yet, those who buy liquor or use prescription drugs may continue to exercise their 2nd Amendment right to bear arms in the land of pineapples and sugar cane. This is about as sensible as - oh, say, a false nuclear attack alert. Thank Hawaii's unconstitutional stance on their "blue state" status.
The Hill
tells us just how Democratic this island state is, as of 2014:
"They voted for Democratic presidents in the last seven elections; they have two Democratic senators; two out of two House representatives are Democrats; two out of past three governors have been Democrats; and there's a Democratic-controlled Legislature."
     Hundreds of thousands of Greeks rallied outside Parliament in Athens yesterday to protest the use of the term "Macedonia" in any settlement the government pursues with the ex-Yugoslav Republic to end a decades-old name row.
     In Russia, Moscow has seen its heaviest snowfall in a day since records began, with more than 2,000 trees brought down and air travel disrupted, officials say.
     NFL linebacker Edwin Jackson has died in a road-traffic accident, the Indiana State Police have said. The force said a preliminary investigation found 26-year-old Jackson, who played for the Indianapolis Colts, and 54-year-old Jeffrey Monroe, had been standing outside of a stopped car on the emergency shoulder of the I-70 highway when another vehicle went into the rear of Monroe's car and struck the pair. Both men were pronounced dead at the scene. Jackson started half of the Colts' regular-season games in 2016 and spent last season on injured reserve. A statement from the Colts said: "We were heartbroken to hear the news of Edwin Jackson's passing. Edwin was loved by all in the Colts organization. We admired his outgoing personality, competitive spirit and hard-working mentality. He was well-respected among all with whom he crossed paths, and he will be greatly missed in our locker room and throughout our entire organization. We also understand that another person lost his life in the accident, only adding to our sorrow on this day.
We are shocked and saddened by this tragedy, and our thoughts and prayers are with the families of both men during this difficult time."
     And actress Elizabeth Banks participated in a practice run of the U.S. Air Force's Super Bowl flyover on Saturday and it was clearly an experience to remember. In a video posted to Instagram yesterday, Banks and her pilot ascended in a F-16 Viper and Banks loses it just a little as they took off from the runway.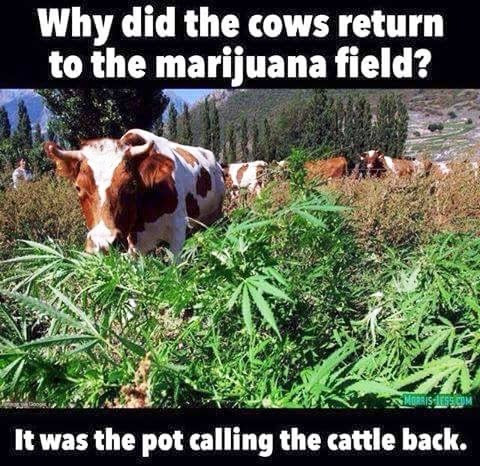 Page 2