This is because there's a test that requires java 8. I'll add skip logic when I get back to my machine. But hey, default methods work on interfaces!
---------- Forwarded message ----------
From: "Travis CI" <
bui...@travis-ci.org
>
Date: Feb 20, 2015 7:47 PM
Subject: Broken: mirah/mirah#205 (master - 150f50f)
To: <
n...@baroquebobcat.com
>
Cc:
Build #205 was broken.

8 minutes and 10 seconds

Nick Howard
150f50f Changeset →
 
add test / refactor for default method support
Want to know about upcoming build environment updates?
Would you like to stay up-to-date with the upcoming Travis CI build environment updates? We set up a mailing list for you! Sign up here.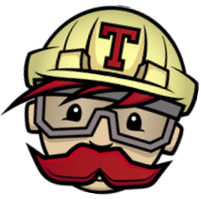 Would you like to test your private code?
Travis Pro could be your new best friend!
Travis CI is powered by