April 25, 2013
RFP Update

We are busy working on our proposal for the Town of Lexington's community farm on the Busa Farm property. We're very excited about all it provides: farm-based education for all ages, food assistance to those in need, walking trails to connect to other public land, and of course, wonderful, fresh, organic, locally-grown food for ALL. You can play a big part in supporting our proposal that has been
four years in the making
: 


Please consider a generous donation today so we can demonstrate strong and widespread community support when we submit our proposal by June 3rd. THANK YOU.
Vermiculture Workshop Sunday!

April 28th, Sunday, Busa Farm, 4 - 6 pm

LexFarm and the Whipple Hill Food Cooperative join together to present this workshop, led by LexFarm board member Nancy Gold:

Vermiculture, or composting with worms, creates a water-soluble, nutrient-rich fertilizer that can be used as a soil conditioner in your home garden. This is an easy way to get your food scraps out of the waste stream while creating your own fertilizer.
In this class we will put together a worm bin for each participant and you can see an established bin. Upon leaving the class you will be set up and ready to begin composting your fruit & vegetable scraps in a bin that can easily be stored in your basement or garage.  Fee is $20 for supplies, $15 for LexFarm members.
Register with the Whipple Hill group here
. Click the button to "Join and RSVP": joining the group is free (and reversible, as you like.)
.
LexFarm Learn and Work:  Pasture Planting


On Saturday, April 20th, Sam Anderson, Livestock Program Coordinator at New Entry Sustainable Farming Project, led a group of LexFarm volunteers in a Learn and Work event to plant an experimental pasture at the LexFarm Goat Yard.  First, a portion of the grazing enclosure was weeded.  Then, oats, clover, and chicory seeds were sown.  The oats will provide a tasty treat for the goats, the clover will "fix" the nitrogen in the soil, and chicory will provide tannins to boost the digestive health of the goats.  Finally, the seeds were covered with many wheelbarrows of compost.  Depending on the weather, the seeds should start to germinate in the next week, and the pasture will fill in over the next few months.
As it grows, the result of the pasture planting can be compared with other areas.  Half of the enclosure was left unplanted with the existing vegetation in place.  In addition, an area was seeded, but will be fenced off from the goats to see how the pasture fills in without being grazed and fertilized by the goats.

Thanks to all the volunteers who came out to make this project quick work by many hands. We hope you'll visit the goat yard this spring and summer and follow the progress!

Goat Yard Update

The goats are enjoying the recent warm weather and the many visitors that stopped by during public visiting hours this past Sunday. We are watching Naya and expect that she will deliver her kids within a few weeks, possibly the first week of May. Follow us on
Twitter
or
Facebook
to hear the news as soon as it happens!
A Seed Story

May 14th, Tuesday, Children's Storytime Room, Cary Library, 4 - 5 pm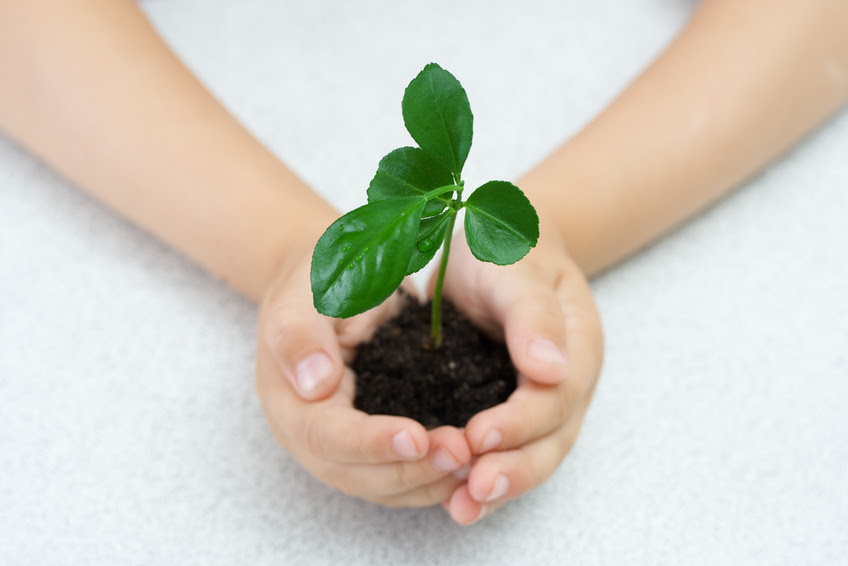 Have your little ones ever wondered where seeds come from and how plants grow?
Come to this story time, A Seed Story, and learn about different kinds of seeds, the plant life cycle, and plant vegetable seeds to take home. 
This program is for children grades K-2; pre-registration is required. 
Attendance is limited to 15.
  Sign up in person at the library beginning Tuesday, April 30th at 7:00 p.m. Phone reservations
(781-862-6288
) accepted at the library beginning at 7:30 p.m.  Visit our
website
to find out more.
---
Membership Corner
Membership Renewals

Is it time to renew your LexFarm membership?

Please help us by checking to see if your membership has expired as we have not sent out reminder notices recently. Your membership can be easily renewed online at 
http://lexfarm.org/membership/
,
or by sending a check payable to 
Lexington Community Farm Coalition at P.O. Box 554, Lexington, MA 02420
. If you have any questions, contact us at membe...@lexfarm.org
.
Thanks in advance for your continued support!  
---
Wild Edible Plant Series
This series covers wild edible plants found in New England as told in Russ Cohen's book, "Wild Plants I Have Known... and Eaten."  If you haven't had the chance, take some time to read this delightfully informative book to find out more on wild plants for sustainable eating.

Note:  If you are unfamiliar with harvesting wild edibles, please consult a plant expert before attempting to forage on your own.

Part Fourteen: Dandelions


Dandelions are readily available for picking around the spring time, best for harvesting around late April to early May. It is best to eat them when the leaves are still young and tender and the flowers are still buds, otherwise, when mature they can taste bitter.  Dandelions can generally be found along the edges of farms, athletic fields, or even your own back yard.  Once you've collected dandelions, put them in a container with cold water and stir them around to remove any dirt.  After they are cleaned, boil them for only a minute, then serve them as is, add them to your favorite vegetable dishes, or freeze them for later use.  They make tasty greens with flavors that resemble artichoke and spinach.     
---
Further Thinking
With Earth Day recently behind us, there are still some things we can do to help the environment.  This article on
13 Things Everyone Can Do in 2013
can guide you through adopting more eco-friendly and sustainable food practices.
---
We welcome your feedback
Please write us at newsl...@lexfarm.org with your feedback regarding the Update or if you have suggestions for area events that we can announce.

Jeanne Lin and Allison Moody

---
Membership Corner

---
Wild Edible Series

---
---
Area Events

Note: member prices refer to membership in the organization hosting the event.
April 27,
Drumlin Farm, 12 noon - 4 pm
Cheesemaking - The Next Level
Fresh cheeses are wonderful but they are only the beginning. Come learn about cultures, beneficial bacteria, pressing, and curing. You will explore methods of creating delicious aged cheeses with relatively little equipment and fuss. You will discuss aging, creating a cheese cave, and building a cheese press. Registrants must have taken Simple Cheesemaking or have equivalent experience.
$78 non-members, $65 members
April 28,
Newton Community Farm, 2 - 3 pm
Backyard Chickens
If you are interested in learning about keeping chickens in your backyard? Come to this informative workshop and welcome a new batch of chickens to the farm.  Topics covered will include costs, responsibilities, breeds, and different options for containing your hens.  If you want practical info about backyard chickens, this is the workshop for you!
$25 non-members, $20 members
May 4
, Lincoln, 9:30 - 12 noon
Small-Scale Agriculture - Spring is Here
Winter planning is over and now it's time to get to work. This is an opportunity to experience a very successful home gardening set-up with a master gardener. You will also cover all the basics of getting started for the season. Learn how to create a working compost system, bed preparation, planting seeds, transplanting seedlings, dividing herbs, pruning blueberries, raspberries and fruit trees, and cover crops.
$40 non-members, $30 MA Audubon members
May 7, June 4, and July 9
, Waltham Fields Community Farm, 5:30 - 7:30 pm
Herbal Remedies Workshop Series
Join Katherine Gekas, herbalist and WFCF member, for 3 two-hour introductory workshop series about herbal remedies. Each of the three workshops you will learn about two to three medicinal herbs found growing on the farm. Katherine will guide participants on how to identify and harvest herbs then how to prepare one or two products of each herb that you will able to take  home at the end of the workshop.
$70 non-members, $60 members
May 11, May 18 and May 19
, Waltham Fields Community Farm, 9 am - 4 pm
Seedling Sales
Waltham Fields Community Farm is happy to offer you seedlings for your home and community garden plots. You will find a good selection of compact plant varieties ideal for smaller garden spaces. They always buy non-treated seeds, and organic seeds when possible, and grow using organic methods with nutrient-rich potting soil in their greenhouses.
May 11
, Waltham Fields Community Farm, 10 am - 12 noon
Container Garden Workshop
Join Dede Dussault, creator and tender of WFCF's own food-focused container garden. Learn how to prepare and take care of your very own container garden. Dede will share with you her favorite containers, plants that grow well together, and types of soil mixes that work best in containers. You will leave with one planted container to get you off to a good start; all supplies provided.
$40 non-members, $30 members


May 11 and 12
, Newton Community Farm, 12 noon - 3 pm
Seedling Sale
Start your garden with hearty seedlings from Newton Community Farm!  Choose from a wide array of vegetable and herb varieties, the same ones they have used and tested in their fields.  All the seedlings are hardened off and most are ready for planting upon pick-up.  Talk to expert gardeners who will be on hand to answer your questions.
$5 for four or six packs of plants
---
---
---
Board members
Janet Kern, President
Ken Karnofsky, Vice-President
Derek Moody, Treasurer
Nancy Gold
Jay Luker
Brenda Netreba
Betsy Pollack
Charlie Radoslovich