November 29, 2012
Adopt a Goat for the Holidays!

It's hard to believe it's been over a year since we started operating the
LexFarm Goat Yard
. After four full seasons in their home, Ionia and the herd are now familiar with all the sights and sounds of the nearby
Busa Farm
and
Arlington Reservoir
. And we have become much more aware of the many opportunities available to us for farm-based education, especially with this herd of beautiful dairy goats. So as we look forward to next year and plan for more classes involving the goats and goat yard, we continue to need your support. We hope you'll consider "adopting" a goat during this holiday, gift-giving season from our
Adopt-a-Goat program
.
Provide a unique gift and make a real difference to LexFarm!




RFP Update:� Busa Farm Lease Extended to 2013

There has been no recent news regarding the Town of Lexington's schedule for providing a Request for Proposals for a community farm on the Busa Farm property. What we do know is that there will not be a community farm before 2014. The good news is that the Town has extended the lease to
Dennis Busa
to operate
Busa Farm
for one more growing season - through November 30, 2013.
LexGWAC presents:� "Tipping Point" Film Screening
��� December 3, Monday, Cary Library, 7 pm
As part of LexFarm's mission for education about farms, farming and sustainable land use and its connection to environmental concerns in the face of climate change, we are pleased to feature special events offered by the Lexington Global Warming Action Coalition (LexGWAC) and encourage attendance from LexFarm supporters.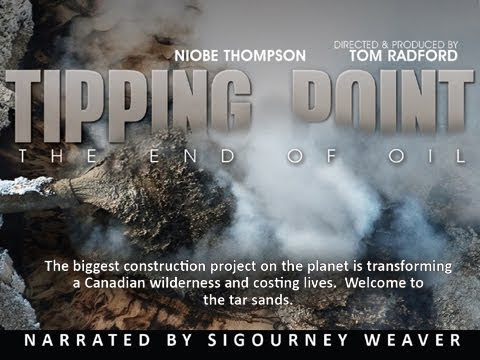 As part of its on-going movie series, the
Lexington Global Warming Action Coalition
will be hosting a film screening on the "
Tipping Point
," a documentary on tar sand mining in Alberta, Canada - one of the largest oil-producing energy projects in the world -� and the controversies surrounding it.� Come join friends and neighbors in watching this captivating, eye-opening film.
Admission is free and open to the public.
Wild Edible Plant Series, Part Four: Autumn Olive

This series will cover wild edible plants found in New England as told in Russ Cohen's book, "Wild Plants I Have Known... and Eaten."� If you haven't had the chance, take some time to read this delightfully informative book to find out more on wild plants for sustainable eating.


Note:� If you are unfamiliar with harvesting wild edibles, please consult a plant expert before attempting to forage on your own.
The autumn olive plant (
Elaeagnus umbellata
) is a spreading shrub uncommonly known to New England natives until it was planted along highways for decorative use by the Massachusetts Highway Department. Since then, it has been thriving successfully even in less than ideal conditions, from gravel pits to fields with poor topsoil.� The autumn olive shrub is typically 8' tall with silvery-green leaves that are about 2" long.� When in bloom, they are covered in fragrant, four-petaled yellow flowers.� Although considered an invasive species, the autumn olive has been planted for its visual appeal and as a favored food source for birds as well as humans.� When ripened and ready for harvesting from early October and possibly into December, the berries are red with silvery-white specks and are about the size of large peas.� They are a great source for Vitamin C and are loaded with lycopene, a cancer and heart disease-fighting antioxidant often found in red fruits such as tomatoes.� Depending on the shrub, the autumn olive can vary in sweetness and tartness, so it is important to taste and pick berries from the same shrub to ensure the best flavor.� Although it has many seeds which are also edible, autumn olives can be eaten raw or processed by separating the seeds from the fruit to make a tasty pur�e for multiple use.
---
Membership Corner


Membership Drive

In 2011, LexFarm decided to offer an
annual membership program
- to build a financial base along with a community of farm-based education supporters. With a modest membership fee of $20 for an individual and $35 for a family, the program has proved to be a great way to stay connected with those awaiting a community farm in Lexington, as well as those seeking community-based farm education programs in the area. It has also provided needed funds to continue all of our work.
If you are not yet a member, don't be surprised if you receive a call in the next few weeks: we hope you'll respond by becoming a proud LexFarm member and joining the community.
Show Your Support, Become a Member
A donation of
$20.00 for an individual membership
or
$35.00 for a family membership
will help us meet our current expenses and plan for the future.� You can sign up online
here
or send a check payable to
Lexington Community Farm Coalition
at
P.O. Box 554, Lexington, MA 02420.
If you have any questions, contact Brenda Netreba at
membe...@lexfarm.org
.
---
Further Thinking
Meet Farmers To You, a regional food system and updated CSA model that connects Vermont farmers with Boston-based families in providing a wide range of seasonally grown, raised, and produced farm-fresh foods.� Read more about it here.
---
We welcome your feedback
Please write us at newsl...@lexfarm.org with all feedback regarding the Update or if you have suggestions for area events that we can announce.

Jeanne Lin and Allison Moody