December 13, 2012
New Year's Eve at nourish

Once again, our friends at
nourish restaurant
will be holding a Family New Year's Eve event and will donate some of the proceeds to LexFarm!
nourish
celebrates and supports all things local - from fresh local food to fresh local talent, and on New Year's Eve they'll be featuring live performances from student groups to entertain their dinner guests.


Do
you know a student group that
would like to perform a set?�
Email
nourishl...@hotmail.com
to book your time or call
Karen
with questions:
(508) 641-0878
Mom and Kids Reunite at the Goat Yard

�� Visiting Hours:� Sundays, LexFarm Goat Yard, 1 - 3 pm
The
LexFarm Goat Yard
has been very busy over the past month. We had a visitor,
Phippen
, stay with us for about a month, while
Naya
and
Sapphire
have been visiting her home barn for breeding. Meanwhile,
Salt
and
Pepper
are finally reunited with their mother,
Ionia
, after a very long weaning period. With leaves off the trees, but no snow on the ground yet, they are happy to find whatever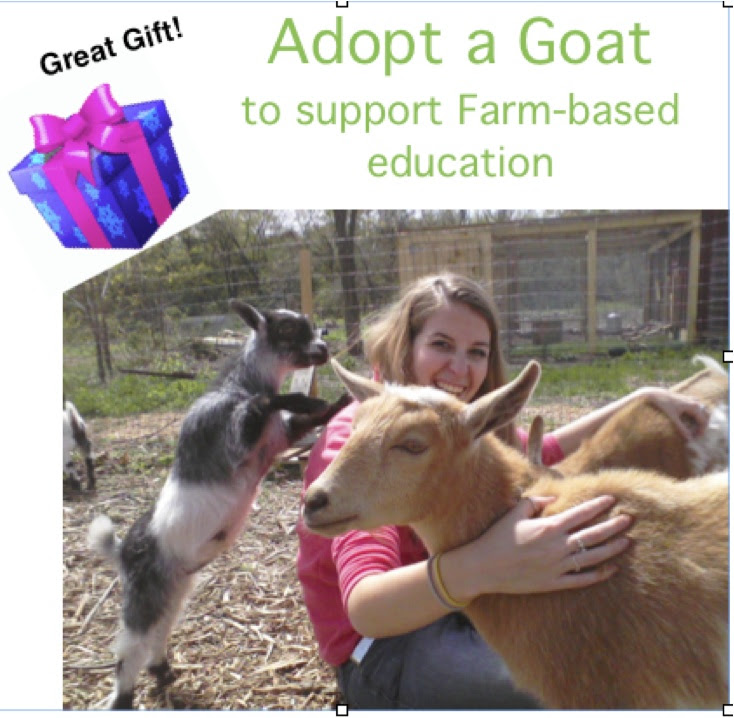 ground forage they can when they are taken outside their yard.
Interested in helping to walk the goats on a regular basis?
Stop by during visiting hours, Sundays from 1 - 3 pm
(weather and volunteers permitting!) and learn more!
If you are looking for a wonderful gift and a great way of helping LexFarm, please consider our
Adopt-a-Goat program
!
Provide a unique gift and make a real difference to LexFarm!
More Gift Ideas for the Holidays

You can help support local fisheries with
limited edition ornaments
in support of the
Northwest Atlantic Marine Alliance
(NAMA).� NAMA works to extend the conversation around land-based food sustainability and justice to the seas.
Ornaments are $10 or $15 depending on style
, and can be purchased at
nourish
restaurant.
Or maybe you would like to support
tree planting in Lexington
and all the associated benefits to the climate, such as carbon sequestration, temperature reduction, rain run-off, and reduction.� The
Lexington Tree Committee
is offering special medallions to celebrate Lexington's 300th anniversary
.� Medallions are $15
and can be purchased at the Lexington
Department of Public Works
front desk, 201 Bedford Street, or at the Visitors� Center, 1875 Massachusetts Avenue.
---
Membership Corner
Re-Cap of the Membership Drive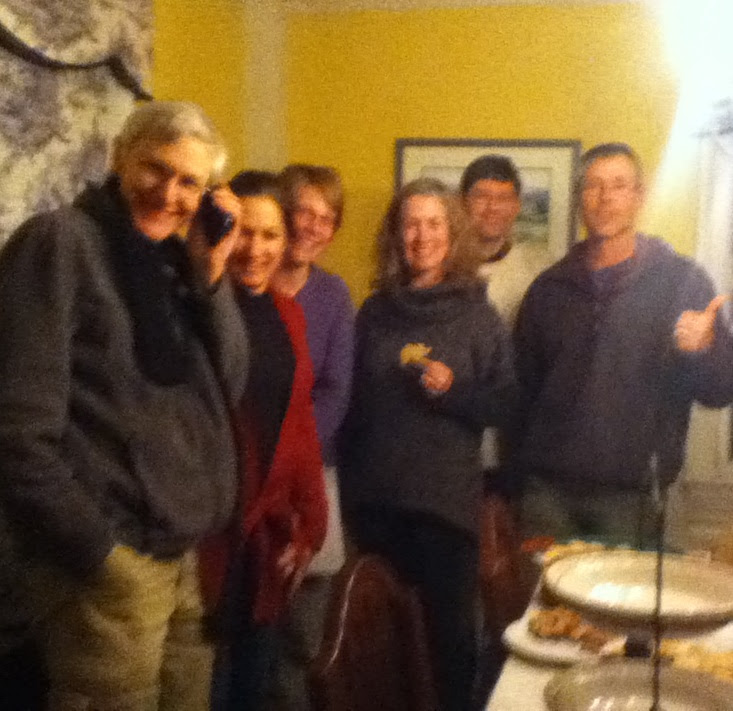 We want to thank LexFarm Founding Members
Ricky Carter
,
Nancy Gold
,
Carolyn Goldstein, Tina Jaillet
and
Lynda Urgotis
for joining LexFarm board members last week at our December Membership Calling party. It was lots of fun, and many people responded generously by either renewing their membership, or becoming a LexFarm member for the first time.� If your membership has lapsed or you are not yet a LexFarm member, we hope you'll consider renewing or joining in 2013: Individual Membership is only $20 a year and helps support our Goat Yard, this newsletter and all of our work to bring a community farm to Lexington.
Help Wanted

We need computer-skilled help!!
LexFarm is an all-volunteer organization with no paid staff. As we continue to work on establishing educational programs and planning for a community farm, we are looking for volunteers who can help in any of the following areas: Membership coordination, newsletter updates, website updates, publicity/event management and goat yard scheduling/coordination. Especially if you know your way around google docs and spreadsheets, Wordpress websites and/or social media,we would love to hear from you!� Contact
Janet Kern
.
Show Your Support, Become a Member
A donation of
$20.00 for an individual membership
or
$35.00 for a family membership
will help us meet our current expenses and plan for the future.� You can sign up online
here
or send a check payable to
Lexington Community Farm Coalition
at
P.O. Box 554, Lexington, MA 02420.
If you have any questions, contact Brenda Netreba at
membe...@lexfarm.org
.
---
Wild Edible Plant Series
This series covers wild edible plants found in New England as told in Russ Cohen's book, "Wild Plants I Have Known... and Eaten."� If you haven't had the chance, take some time to read this delightfully informative book to find out more on wild plants for sustainable eating.

Note:� If you are unfamiliar with harvesting wild edibles, please consult a plant expert before attempting to forage on your own.

Part Five:
The burdock plant (
arctium
spp.)
is a biennial species (having only a two-year life cycle) with long and slender roots that can be harvested between the first half of the plant's first growing season, to the beginning of its second year.� They are easily recognized by their burrs (not edible), which always seem to find there way on your clothes after summertime, and are also known as the inspiration for velcro (TM).� In Essex county, burdock is often found in fields, forest edges and even vacant lots.� Burdock root, a popular Asian staple commonly found in the macrobiotic diet, is highly regarded as a low-calorie food source and for its wealth in dietary fiber and potassium.� When eaten raw, burdock root can have a mildly sweet and crisp flavor, however, because it possesses tannin-forming compounds that cause browning and an off-putting flavor, it is best to shred and soak the raw roots in water for a few minutes before eating.� Burdock flower stalks are also edible, which can be harvested during its second growing year, when it has reached about 1 to 2 feet in height before its flowers develop.� When preparing burdock stalks, the outer rind should be removed for its bitter taste. When boiled, the peeled stalks resemble the taste of artichokes.� Burdock "petioles" (leaf stalks) are also edible and best eaten when boiled until tender as well.� Known as a native wild edible, it has been a long-time friend and food source to New Englanders for centuries.

Note to Readers: Our previous entry in the Wild Edibles series was about the plant Autumn Olive. One of our readers noted that Autumn Olive is an invasive species, a fact which we mentioned but did not highlight. Just to be clear: we recommend gathering and eating as many invasive plants as possible, while taking care not to cause them to spread in the process!
---
Further Thinking
With increasing demands for organic milk, small dairy farmers are switching to organic practices, yet despite the environmental and health benefits that make organic dairy the obvious choice, federal policies are making it difficult for them, giving non-organic dairy farmers the competitive advantage.� Read more it about it here.

---
We welcome your feedback
Please write us at newsl...@lexfarm.org with all feedback regarding the Update or if you have suggestions for area events that we can announce.

Jeanne Lin and Allison Moody