September 27, 2012
Community Farm RFP Update

Thanks to all those who contributed to the public comment period for the draft Request for Proposals for a community farm. For those who are interested,
we have published the comments that we provided to the Board of Selectmen on our
website
.
On
Monday, September 24th
, the Board of Selectmen discussed the comments they had received and made some critical decisions. Most of the discussion centered around the
definition of a community farm
and whether the evaluative criteria for selecting an organization needed to include more community benefits. We believe we heard clear support on the Board for adding such criteria to the RFP.
Also as a result of their discussion, the Board decided to
establish an Agricultural Commission
to help with some of these details and also help evaluate the final RFP. In addition, they decided to extend an offer to Dennis Busa to continue to farm the land for the 2013 growing season, given that the RFP process would not be completed in time for a new operation to be planned for 2013. No timeline was set for the final RFP, but our sense was that it may be delayed past 2012.


We support this decision and any that encourage a process to produce the best community farm for Lexington in the long term.
LexFarm at the Country Fair!

LexFarm members were very busy on Saturday at the Country Fair celebrating Lexington's 300th anniversary.� We started with the Blue Ribbon Contests where our panel of judges shown here:
Charlie Radoslovich
,
Sarah Feldman
,
Carla Fortmann
and
Don Kozak
� tasted tomatoes, admired container gardens,� and measured sunflower heads. They are holding the prize-winning sunflower, grown by
LexFarm member John Dreyer
.
Dave Sears
of
William Raveis Real Estate
joined us to award the prize for "Best of Show" in our Farm Gateways photo contest to the winning photographer,
Arnav Mukherjee
. You can see all the entries, including Arnav's photo, titled "Rustic Morning at Wilson Farms" on our
website
.� All winning photos are on display in the window at
William Raveis Real Estate
, 1713 Mass. Ave., Lexington. Special thanks to
Vlad Selsky
for all the photo printing.
But the most fun of all at the fair, hands down, were the
Beat the Beet!
vegetable races. Thanks to
Charlie Rad
, we had a ramp, the cars...and the vegetables. We raced potatoes and cucumbers and a butternut squash...and at the end of the day the winners took on the giant beet! Watch a
video
of the ultimate challenge, and then start planning your vegetable garden for next year's LexFarm
Giant Zucchini
races...coming to a farm near you in 2013!�
Goat Yard Update:� Meet us at the Goat Yard!
��� Every Sunday, LexFarm Goat Yard, 3 - 5 pm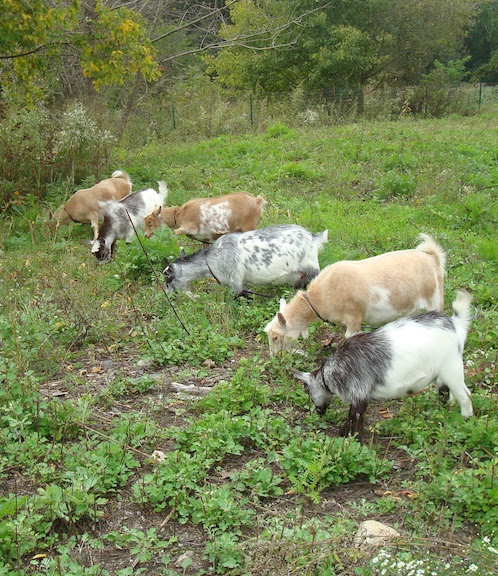 The
LexFarm Goat Yard
is now open every
Sunday from 3 - 5 pm
.
We are starting an acorn collection for the goats to enjoy during the winter months, so collect them before the squirrels do and drop them off at the
Goat Yard
.
Remember,
LexFarm members
and
Goat "Adopters"
get
free admission
to the Goat Yard during visiting hours, so come on by!
LexFarm Presents:� "If These Walls Could Speak..."
��� Sunday, October 7, Minute Man National Historical Park, 1 pm
In collaboration with LexFarm, join park ranger
Polly Kienle
for an educational tour of the
Jacob Whittemore House
, Minute Man National Historical Park's only structure in Lexington.
Using original documents, discover the nuances of operating an 18th-century farm. What you learn about Jacob Whittemore and his family may surprise you!�
This program was developed especially for LexFarm supporters and members, as part of LexFarm's mission for education about farms and farming...including farming history in Lexington! Appropriate for ages 12 and up.
Participation is FREE but space is limited to 30 people.�
Please register by
Friday, October 5th
by sending an email to Carolyn Goldstein at
caro...@aol.com
---
Membership Corner
Thank you to LexFarm Members

LexFarm's
Board of Directors
would like to say "thank you" to so many LexFarm members who have been helping out in various ways over the last several months, as we've been organizing our response to the community farm RFP, keeping the Goat Yard operating, and getting ready to participate in Lexington's 300th anniversary celebrations:
Thank You to
all LexFarm members who wrote letters
during the public comment period on the Town of Lexington's draft RFP for a community farm. And thank you to members
Ingrid
and
Maeve Gallagher
,
Rachel Caldwell-Glixon
,
Judith Glixon
and Lexington High School seniors
Sophie Goemans
,
Lydia Gold
and
Miriam Lipschutz
, who have been helping out at the LexFarm Goat Yard over the past several weeks.
Thank You to those members who helped out with the Country Fair by volunteering or donating raffle prizes:
Ellen McDonald
,
Danielle Boudrot
,
Karen Longeteig
, and
Carol Damm
. And to those members who purchased raffle tickets...we're glad some of you won!
And a
very special thank you
to member
Carolyn Goldstein
who worked on the 300th anniversary committee representing LexFarm and who organized our participation in the Country Fair on Saturday.
Finally, a huge thank you to newsletter editors, members
Jeanne Lin
and
Allison Moody
, who are devoted to keeping everyone up to date and informed as we continue to grow in many directions!"
If you�re not yet a member but would like to show your support, join now!
Show Your Support, Become a Member
A donation of
$20.00 for an individual membership
or
$35.00 for a family membership
will help us meet our current expenses and plan for the future.� You can sign up online
here
or send a check payable to
Lexington Community Farm Coalition
at
P.O. Box 554, Lexington, MA 02420.
If you have any questions, contact Brenda Netreba at
membe...@lexfarm.org
.
---
Further Thinking
For those of you who've always wanted to grow your own vegetables, but don't have the space, i-Grow may be the best solution:� rent growing space online and have a farmer grow your produce and send it to you.� Read this article to learn more about this new trend.�

---
We welcome your feedback
Please write us at newsl...@lexfarm.org with all feedback regarding the Update or if you have suggestions for area events that we can announce.

Jeanne Lin and Allison Moody