January 17, 2013
RFP Update

This is the year that a Community Farm will move from a concept to reality as the Town of Lexington issues the Request for Proposals (RFP) for the farming use of the Busa property.
Town Manager Carl Valente has placed this piece of business at the top Town priorities for 2013. While the timeline is not definitive, we have learned that the
Town expects to issue the final RFP in late February
and select the winning proposal by early summer.� LexFarm is busy gearing up to prepare strong proposal that will include a plan for a self-sustaining nonprofit farm operation, farm-based education programs, and many other benefits for the surrounding community. Stay tuned in the coming weeks for more information as we have it! -
Ken Karnofsky
LexFarm Cheese-Making Class

If you haven't signed up yet, now's the time!�
Join
LexFarm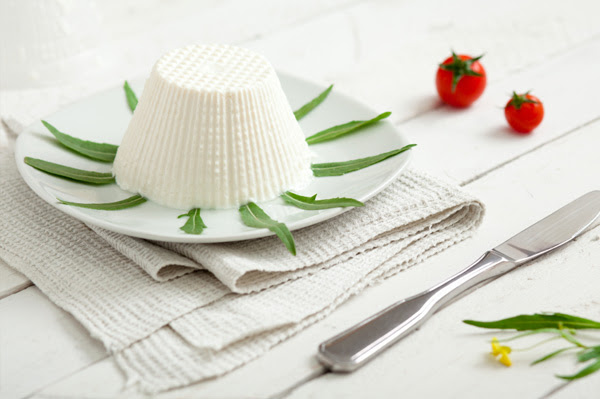 and the
Belmont Food Collaborative
in cheese-making 101. Meet
Lisa Fox
and
Joan Teebagy
, our cheese-making specialists.� Come learn how to make soft cheeses like
chevre, ricotta
and
paneer
and try your finished product afterwards. The class will cover the basics on cheese-making, including milk election, curd textures, and starters, in addition to what tools and techniques to use.� Take home recipes and other information to help get started on your own.�
Two classes are available at the following locations:
Lexington:
When:�
Sunday January 27, 2013, 2 - 4 pm
Where:
Church of Our Redeemer, 6 Meriam St., Lexington, MA.
Sponsored by
Lexington Community Farm Coalition
(LexFarm)
Fee:
$20 or $10 for LexFarm members
lexfarm.org/class-registration/
�
Belmont:
When:
� Sunday, February 3, 2013, 2 - 4pm
Where:
First Church in Belmont, 404 Concord Ave., Belmont, MA.
Sponsored by
Belmont Food Collaborative, Inc.
Fee:
$20
http://belmontfood.org/projects/education/basic-cheese-making-course/
Class size is limited, reservations required, so sign up today!
News from the Goat Yard:� Congratulations, Naya!

The LexFarm Goat Yard and goats are owned and cared for by Kim Goldinger, with LexFarm providing volunteer opportunities and educational programming for the public. We are grateful to Kim for her offer to include a "preganancy watch"� in our updates, as the goats are bred and we prepare for kidding.
All seems to be running smoothly at the
Goat Yard
. The herd is now together again after a long weaning period for Salt and Pepper.� Ionia is being 'milked through' this year - she will not be bred and is still providing milk once a day in the mornings. Both Sapphire and Naya were taken to be bred, and we are excited to report that Naya is pregnant! Our best estimate of her delivery date is approximately April 20th.
The relatively warm weather and lack of snow (as this was being written) have been good news for the goats who have been spending lots of time outdoors.� LexFarm member
George Erickson
has been visiting the yard and taking the herd out for forage and exercise a few times per week. The photo here is one he captured of the goats venturing out in the snow for a January walk. Leading is Ella, followed by Pepper, Sapphire , with Naya and Salt looking back at a very hesitant Ionia. While they had a nice walk, they were all happy to bolt back to the safety of their barn and yard.
-
Kim Goldinger
& Janet Kern
Want the Dirt?

We try to list as many events and topics related to food, farming and organic gardening as we are able to in our bi-monthly LexFarm Update newsletter, but for those who might be interested in learning about some things first-hand, we thought we'd share two list-serves that we recommend:

Boston Food System [BFS]
The Boston Food System provides a forum to post announcements of events, employment opportunities, internships, programs, lectures, and other activities as well as related articles or other publications of a non-commercial nature covering the area's food system - food, nutrition, farming, education, etc. - that take place or focus on or around Greater Boston.� It reaches over 700 subscribers and growing.

To subscribe: https://elist.tufts.edu/wws/subscribe/bfs

Northeast Organic Farming Association (NOFA)- Gardener's Forum

If you have questions about organic gardening, NOFA's got the answers!� Share your questions and your knowledge with other organic gardeners across the state. There is a wealth of info and advice to help one another.� Join the NOFA/Mass Online Gardener's Forum.

To subscribe: nofa-mass...@lists.riseup.net

Climate Change and Agriculture Events



Presentation and Q & A with Rancher and Restoration Ecologist, Allan Savory on reducing carbon emissions
Friday, January 25, ASEAN Auditorium, 3rd Fl., Medford,� 2 - 4 pm
�
"Reversing Global Warming while Meeting Human Needs: An Urgently Needed Land-Based Option"

Allan Savory
is the founder of the
Savory Institute
and originator of the Holistic Management approach to restoring grasslands, winner of the Buckminster Fuller Challenge Award, finalist in the Virgin Earth Challenge and 2013 TED global Conference invited presenter.
While governments posture and dither, a pragmatic��� practitioner and intellectual entrepreneur, Allan Savory, has been developing and demonstrating a powerful technique that can reduce carbon dioxide in the atmosphere immediately while reversing desertification and providing livelihoods and food for millions of people.
This event is hosted by the Fletcher School's
Agriculture, Forests, and Biodiversity Program of the Center for International Envionment and Resource Policy
along with the Friedman School's
Agriculture, Food and Environment Program
at Tufts University.�
RSVP is required to attend.� To learn more about it, visit here.
Lexington Community Conversation: Climate Change: How can we make a difference in Lexington?�
Tuesday, February 26, Keilty Hall St. Brigid's Church, 6:45 - 9 pm

Join neighbors, town staff, LexFarm members and other community groups to learn how other towns are preparing for potential problems and share your thoughts about this issue in Lexington. This is an opportunity for those concerned about our local food production to voice those concerns and help place agriculture and organic gardening on the list of priorities for Lexington.
The planning committee for this second annual Community Conversation includes members of the following Lexington groups: the League of Women Voters; the Global Warming Action Committee; Citizens for Lexington Conservation; Sustainable Lexington; LexFarm; the Planning Board, and the Town Manager's office.
---
Membership Corner
Join or Renew your membership for 2013!

Are you a "lapsed" LexFarm member? If you're not sure when your membership expires, you can email
membe...@lexfarm.org
and we'll let you know!
Help Wanted

�

Members needed for Children's Educational Programming


The LexFarm Education Committee is extending an open invitation to interested members who would like to help review, select and develop children's farm-based education programming for LexFarm. Anyone interested is invited to join
Nancy Gold
in the planning process; she owns a large number of excellent curriculum guides, periodicals and books on the subject, in addition to having experience with school gardening and children's environmental education.
If you are interested in meeting to share, explore and discuss the various possibilities or have any questions, please email Nancy at
nancya...@gmail.com
.

Show Your Support, Become a Member
A donation of
$20.00 for an individual membership
or
$35.00 for a family membership
will help us meet our current expenses and plan for the future.� You can sign up online
here
or send a check payable to
Lexington Community Farm Coalition
at
P.O. Box 554, Lexington, MA 02420.
If you have any questions, contact us at
membe...@lexfarm.org
.
---
Wild Edible Plant Series
This series covers wild edible plants found in New England as told in Russ Cohen's book, "Wild Plants I Have Known... and Eaten."� If you haven't had the chance, take some time to read this delightfully informative book to find out more on wild plants for sustainable eating.

Note:� If you are unfamiliar with harvesting wild edibles, please consult a plant expert before attempting to forage on your own.

Part Seven: Calamus
Similar to the cattails, the calamus (
Acorus Calamus)
can be found growing in wetlands by rivers and damp meadows, often found fully grown between the spring and throughout the early summer.� It grows in patches (20-50 feet in diameter), only half as tall as cattails, and has yellowish leaves.� It is also often referred to as "Sweet Flag," resembling in appearance and habitat to the poisonous "Blue Flag."� The difference between the two plants is that the calamus flowers are similar in color to its leaves and grow on the side of the plant, protruding out like a thumb, whereas the Blue Flag plant's flowers are bright violet and yellow, growing on the top of the plant stalk instead.� The calamus plant can also be distinguished by its spicy, ginger flavor, especially found in its roots.� Chewing on candied calamus roots had once been a common custom as an after-dinner treat as well as an aid to digestion.� In different cultures, they are also used for medicinal purposes, such as stimulating the appetite, soothing sore throats as a tea, in addition to relieving digestive problems.� The main edible part of the plant are its hearts, or the young inner leaves of the plant that have not fully matured, remaining tender enough for eating.� They have a much milder taste compared to their roots and are best eaten as a raw addition to salads.�
---
Further Thinking
TedxManhattan is encouraging individuals and organizations to host live viewing parties for its upcoming event, "Changing the Way We Eat" on February 16th.� To learn more about it and to register as an official viewing party, visit their site here.

---
We welcome your feedback
Please write us at newsl...@lexfarm.org with all feedback regarding the Update or if you have suggestions for area events that we can announce.

Jeanne Lin and Allison Moody