A Bear resident who was attending an ugly-sweater party at a Philadelphia museum when he stole the thumb of an ancient statue of a Chinese warrior was sentenced to probation last week.
Michael Rohana, 29, once faced decades in prison for snapping off and stealing the thumb of the statue, which dates to the 3rd Century B.C., and was on loan to The Franklin Institute from China.
He pleaded guilty to a federal misdemeanor in April 2023. That followed a mistrial on far more serious charges that could have landed him in prison for years.
How he pocketed a stolen finger
Prosecutors said Rohana had driven from Bear with his friends to attend the after-hours party at the Philadelphia museum in December 2017. At some point, he went past the guard ropes into the exhibit, which was closed during the party he was attending.
The exhibit displayed 10 terra-cotta warriors from the burial site of China's first emperor in Xi'an, part of the Shaanxi Province.
Wearing a red Phillies hat and green sweater, he took selfies and eventually broke off the thumb of a statue known as the Cavalryman, prosecutors said in court documents.
He pocketed the finger and ran to return to his friends, prosecutors said in court documents.
"He woke up the next day hungover, extremely scared, and immediately regretted his conduct," his defense attorney wrote in a court filing.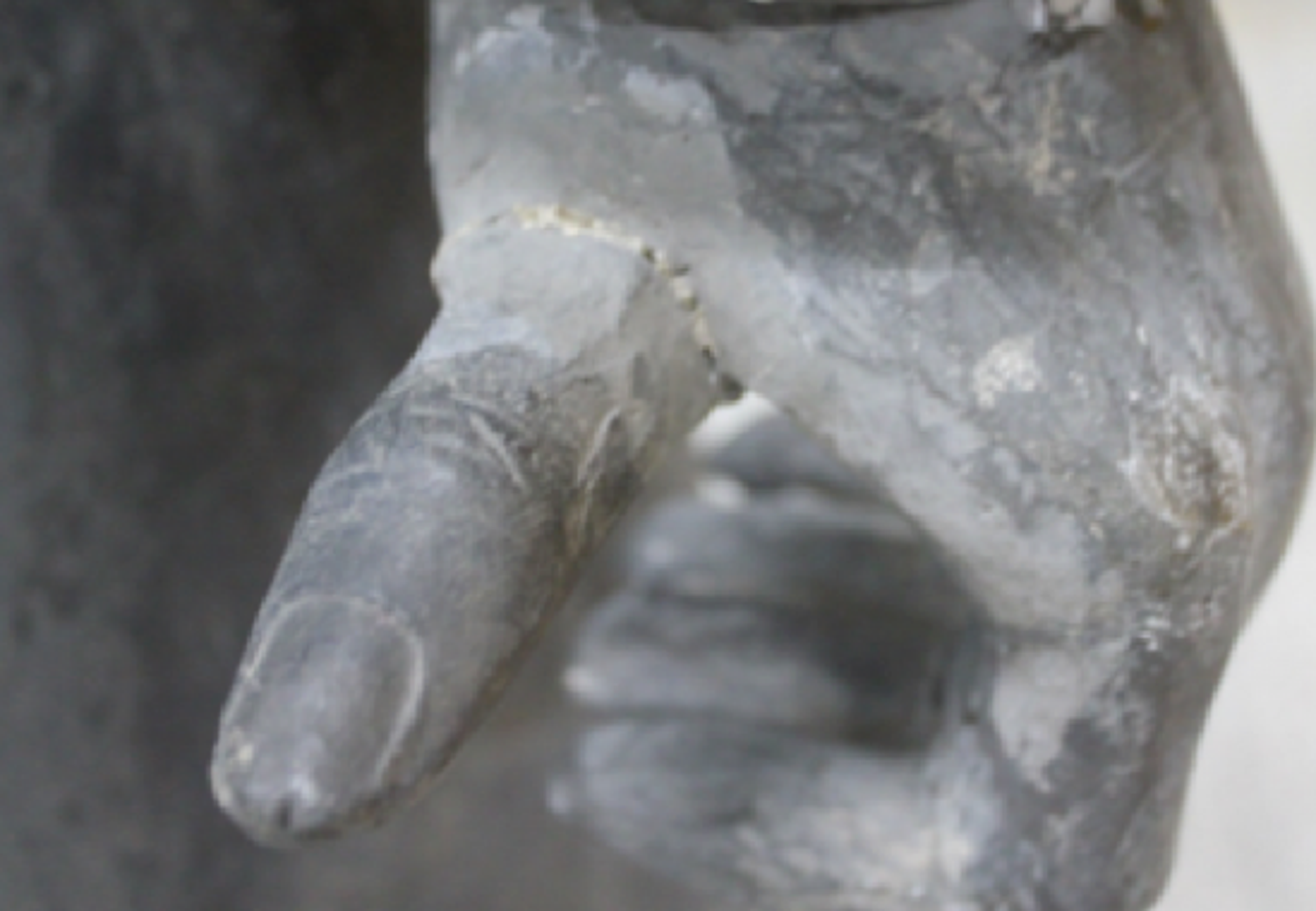 A photo shows the thumb that was later taken from a statue at The Franklin Institute in Philadelphia.  
PHOTO PROVIDED
Prosecutors said evidence showed Rohana did not attend the party with the intent of stealing any artifact, but surveillance footage of Rohana moving about the museum also did not indicate he was intoxicated.
FBI agents visited his home the next month, leading him to turn over the thumb he had kept stored in a desk drawer, according to court filings.
He initially was charged with the theft and concealment of an object of cultural heritage from a museum, as well as interstate transportation of stolen property.
Restitution could total $50,000
Given his plea, Rohana faced a maximum of one year imprisonment when sentenced last week.
In court filings, his defense attorneys argued that he "deeply regrets his conduct in this case," that the crime was an aberration and that he fully cooperated with authorities once they knocked on his door.
Court documents describe Rohana as living with his parents and now working for a local HVAC company after working in the shoe department at a local Boscov's for years.
The case has been pending for more than five years and Rohana has complied with the terms of his release, his attorneys wrote, arguing that further punishment was not necessary.
Prosecutors argued for a sentence between zero and six months imprisonment.
In paperwork filed ahead of Rohana's sentencing hearing, they argued that the crime was serious and quoted a statement by the Qin Shi Huang Imperial Mausoleum, which loaned the pieces to The Franklin Institute.
The statement noted that the piece was one of only six comparable that have been excavated and will never be publicly displayed again because of the damage. The damage itself will also reduce the "life expectancy" of the statute, which the museum regards as "a piece of Chinese cultural heritage."
Ultimately, the judge opted for five years of probation and a $5,000 fine. Prosecutors noted that Rohana's primary financial asset is a $32,500 collection of Nike and Air Jordan sneakers.
He will also be forced to pay restitution for the repair of the statue as well as the installation of barricades in the museum. Those costs totaled about $50,000, according to court documents.
The total amount of restitution the court will impose upon Rohana will be decided at a hearing next month.