Hi Rachael, 
There are a couple things going on here that I think are causing the issues. 
First, it appears that you are trying to load an authority record for the Burlington Northern Railroad Company. However, you are trying to load this into the Actor Entity Types taxonomy. This taxonomy is only used to provide the controlled terms that appear in an authority record edit template for Type of entity: 
So even if it succeeded, you would not be able to use it as a regular authority record - it would not appear in Creator and Name access fields, or in the authority record search/browse pages. Authority records in AtoM are their own entity type, different from terms. The following diagram is not comprehensive of all entity types in AtoM, but it covers some of the major ones: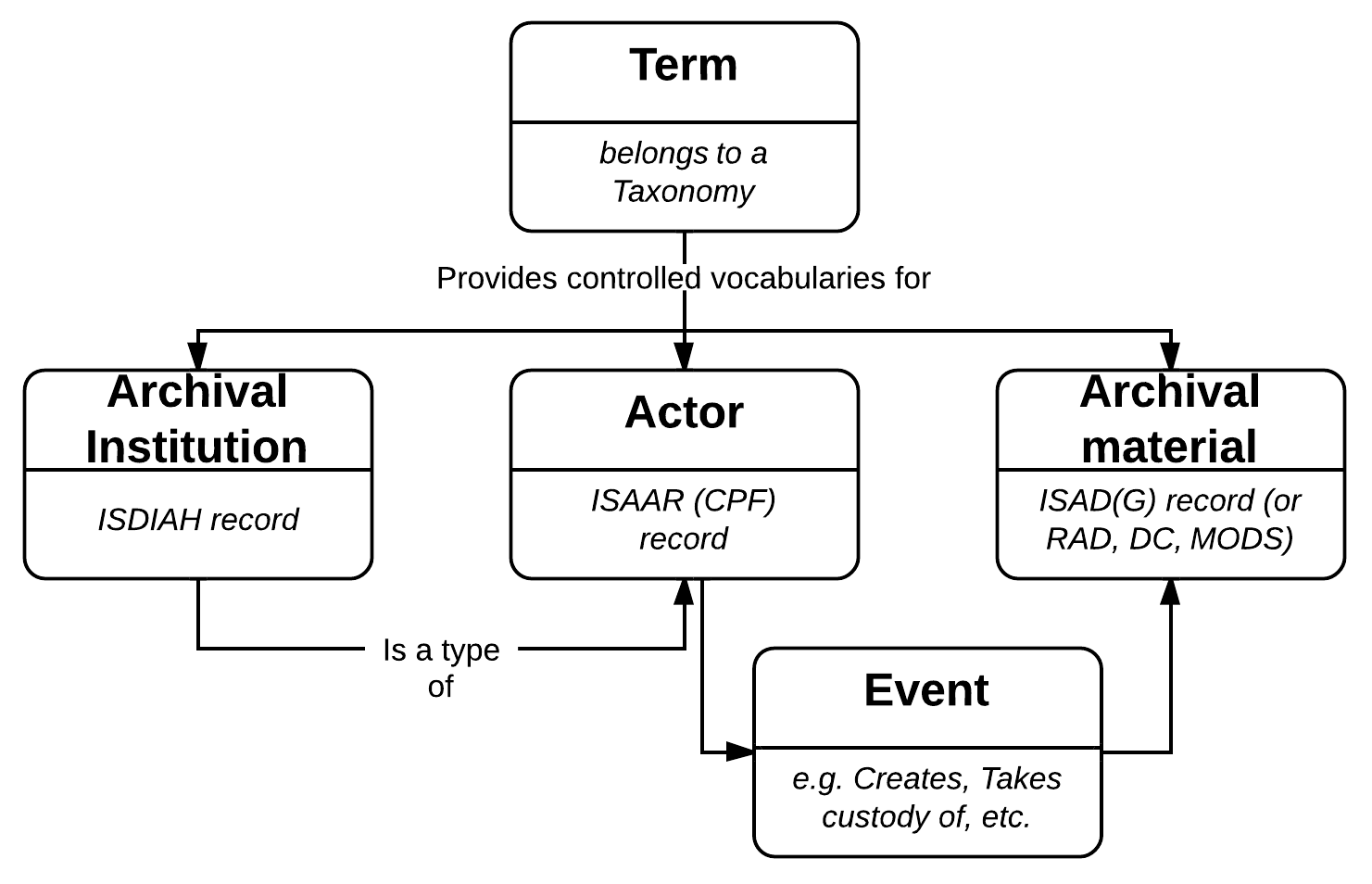 An authority record is an Actor in the AtoM data schema. You can read more about main entity types in AtoM here: 
Even if we had SKOS import for authSKority records, the file you tried to upload was not purely SKOS - it is predominantly MADS RDF with some SKOS data embedded. There is a purely SKOS RDF/XML file available on the same page, but if you look at the metadata included, you will see that it is much more limited - because
MADS
has been developed specifically to capture authority record data, but
SKOS
is intended to capture controlled vocabulary terms, and as a standard its available metadata fields are much more limited. ​
It's possible that because the XML found was unexpected, the job may not terminate properly. If you need to kill the job, you can use the following command. Be aware that this will kill ALL running jobs! 
For now, unfortunately your best bet for getting local versions of LOC name authority files into AtoM will probably be to recreate them manually via the user interface. You can use the Source field to capture information about where the data is derived from. Sorry it's not ideal! 
Regards,