Hello,
We hope you and your loved ones are staying safe.
As you read this edition of the Fossil Free Newsletter, climate strikers from all around the world are getting ready for a new wave of mobilizations! Most of the actions are taking place on September 24th under the slogan #UprootTheSystem. As they very well say, "the climate crisis does not exist in a vacuum. Other socio-economic crises such as racism, sexism, ableism, class inequality, and more amplify the climate crisis and vice versa". Bangladesh, in fact, kicked off the climate strikes in Satkhira in the run-up to September 24th. 
Keep tuned in on Fridays for Future and 350.org's social media channels to follow the actions, and help amplify this call for intersectional justice!
Thank you for taking the time to read through this edition of the Fossil Free Newsletter, we appreciate you.
In solidarity,
Christine
IN CASE YOU MISSED IT
China Declares an End to Financing Fossil Fuels
This is HUGE news. 
President Xi Jinping of China, on 21 September 2021, announced the country would cease funding of coal-fired power plants abroad.
China is one of the leading funders of coal-fired power projects in the Global South. During the United Nations General Assembly held on the 21st of September, Xi Jinping announced the country would cease funding coal-fired power plant projects abroad and scale up climate financing for developing countries through investments in green and low carbon technology. 

During the UNGA, US President Joe Biden also announced plans to double financing towards renewable energy and climate mitigation in developing countries. This will see financial aid commitments raised to $11.4 billion by 2024.

While further details and a more concrete timeline is pending, this announcement is nevertheless a significant moment of celebration for the global climate movement, who have been pressuring governments to take meaningful action on the climate crisis by ending finance for fossil fuel projects for years. We hope this sets a strong precedent for other countries to follow suit and level up their ambitions on climate action.
COP26 and vaccine inequity
Another news from this last week intrinsically connected with the intersectionality of climate justice is the request from many environmental organizations to postpone COP26, scheduled to take place in Glasgow, Scotland, later this year.

COPs are usually not the most equitable spaces in terms of access and voice, but this next one is set up to be even more inequitable due to the failure to support Covid19 vaccine access to millions of people in developing countries, the rising costs of travel and accommodation, including for quarantine in and outside the UK, and the uncertainty in the course of the Covid19 pandemic. The call to postpone COP26 is not a call to postpone urgent climate action, though, and it's not a boycott of the climate talks either. COP26 being postponed or not, we will keep pushing leaders to phase out fossil fuels and fossil fuels finance and holding them accountable to addressing the climate crisis and its impacts with the level of ambition that it requires.
The Art of the Movement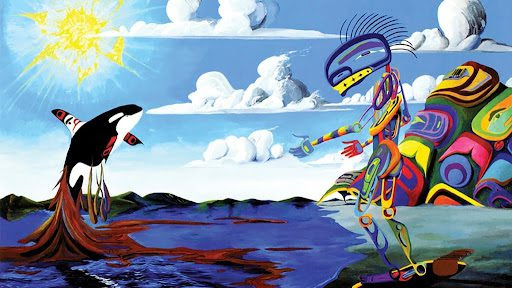 Art is also a powerful tool for putting pressure! In the lead up for COP26, 350 Aotearoa calls on artists to join a mural competition with the theme "we demand a safe climate and equitable future". This colourful and creative opportunity will allow artists to create innovative artworks that will inspire climate action, and paint the ideal picture of a just, prosperous, and equitable world built with the power of ordinary people. How cool is that!
The World's Wealthiest University has Divested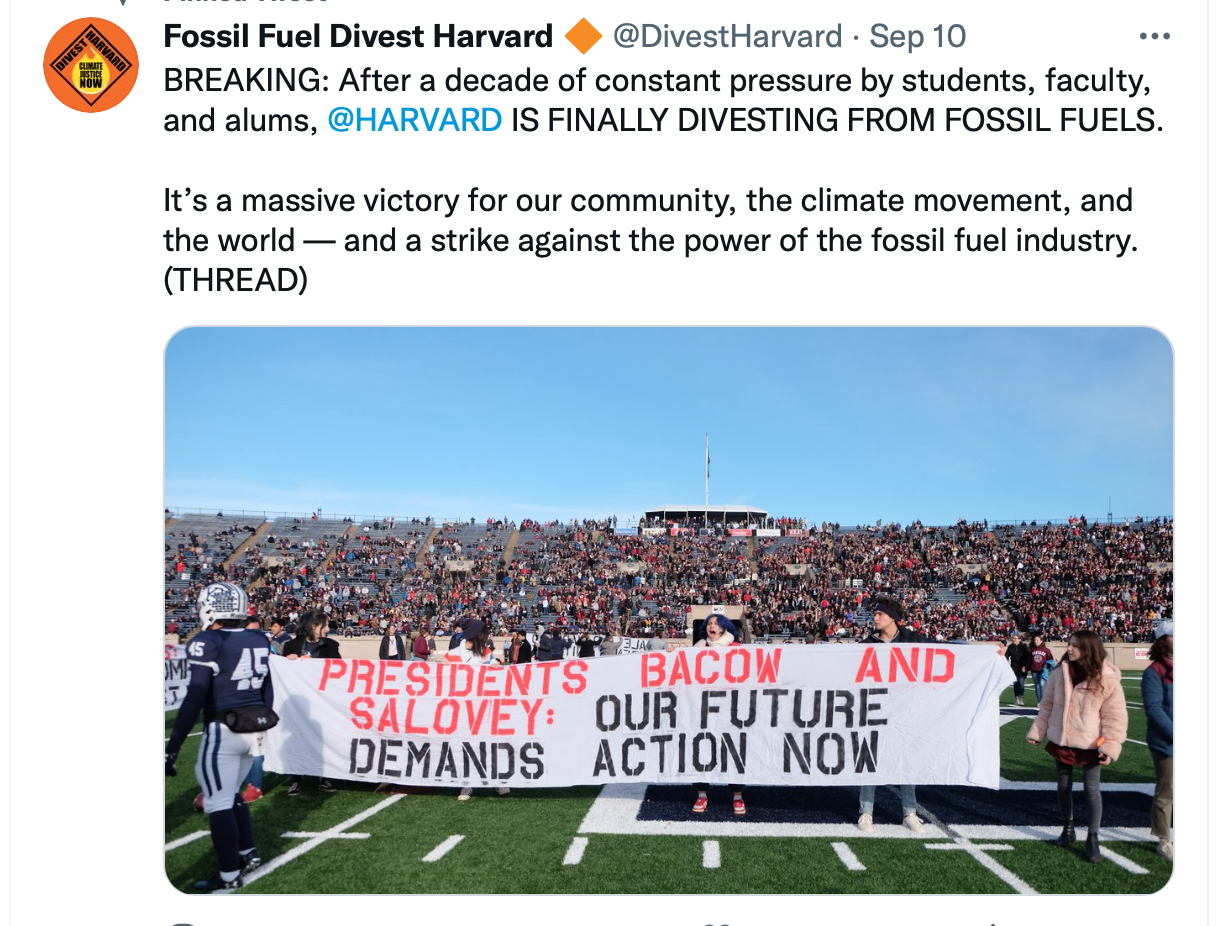 Have you heard that Harvard will divest itself from fossil fuels? Yes, that's right! The wealthiest university in the world will stop any future investments in coal, oil and gas. Students have been putting pressure on the institution's leadership for over a decade, in an inspiring, powerful and resilient movement. This is definitely a big win! 
Karpowership - the Sailing Controversial Deal
In South Africa, the streams are also flowing to move investments away from fossil fuels. Climate activists handed over a petition to the Development Bank of Southern Africa and other financial institutions calling for them to not invest in Karpowership's "floating power plants".
The company builds and rents out floating gas-fired power plants proposed to produce electricity and is the preferred majority bidder to provide electricity to Eskom (South Africa's public utility) for the next 20-years for no less than R218 billion (approx. US$14 billion). Financially, investing in renewable energy projects which would bring sustainable development and jobs would make more sense, especially since such green projects would not potentially destroy marine life and the livelihoods of small-scale fishermen!

USE YOUR POWER
Big Oil, Gas and Mines: #DivestTatmadaw Now!
The people of Burma (Myanmar) have been in a humanitarian crisis since the military coup on February 1. The Tatmadaw military regime has killed more than 1000 protesters, including more than 80 children.
As the regime continues to brutalize and terrorize protesters, international oil companies, which are the largest source of revenue to the government, continue to fuel their operations. This is a war against humanity and the environment.
A collective act of international solidarity is crucial; add your voice and call on companies and governments to divest their investments and cut other financial and corporate linkages with the Tatmadaw's Myanmar Economic Holding Limited (MEHL), Myanmar Economic Corporation (MEC) and Myanmar Oil and Gas Enterprise (MOGE) front corporations. 
NAB: Bank On Our Future
National Australia Bank (NAB) has a gas problem they need to attend to it. 
350 Australia team put together this cool travelling billboard calling on the bank to stop funding fossil fuel projects. The billboard is intended to travel to NAB branches to send the strong message that there is no future for oil and gas.
With enough public pressure, NAB can stop funding oil and gas to protect our climate for good. 
You can take action and keep the pressure up to ban dirty gas!