People Changing the World
**Trigger warning: Ally talks about her personal struggles with eating disorders below**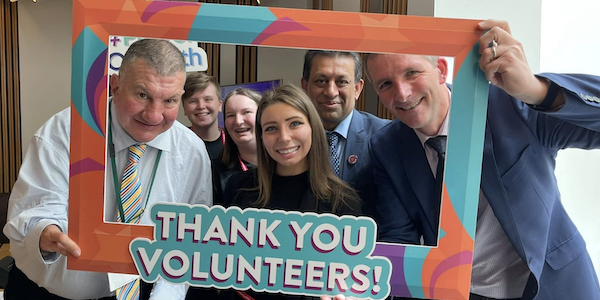 Can you tell us a little bit about yourself? 
My name is Ally Zlatar and I'm an artist, activist, and ONE Youth Ambassador in Glasgow, Scotland. 
Can you tell us about the work you do? 
I am the founder of an artist initiative that helps broaden perspectives on eating disorders and mental illness called The Starving Artist. My key focus areas are creating artworks and arts-based research, publications, exhibitions, workshops, artist talks, and reflections that explore marginalised experiences of wellbeing. I also founded The Starving Artist Scholarship Fund, which helps people access inpatient treatment for eating disorders. 
My art emerges from my own personal experiences. It's incredibly difficult to express how an eating disorder can impact the self-identity and self-image of someone who is ill. My work explores the individual's experience by focusing on themes of illness, vulnerability, and authenticity.
As a woman who comes from a family of displaced origins (my family fled former Yugoslavia), I feel there is a lack of authentic representation of migrant women. There's a focus on displacement, social impact, and social struggles, but there's a dire need to examine the internalised psychological and emotional struggles of the experience. The reality of living with the 'divergent body' deriving from a background of conflict, can at times be unbearable. 
My "This Body of Mine" campaign explores migrant experiences through creative voices. I aim to enlighten the public on what it is genuinely like to endure hardship as a female migrant and share other artists' stories through my platform.
Through my work, I've received the highest accolade a young person can achieve for their humanitarian work — The Princess Diana Legacy Award in 2021, the Y20 Awardee for Diversity and Inclusion, and also special recognition from The British Citizen Award in 2022.
How do you stay motivated to do this work? 
My advice for others is to remember the end goal. Hard work takes time and if it was easy, it would be done already. 
In my spare time, I love painting so I do that as much as I can. And I try to get out on a good hike. I also like listening to Orville Peck, who I recommend for all the Indie and Country Music lovers out there!
📺 Check out Ally's video where she shares why activism is important to her.