Hi,
We had a huge win this week! 'Our Islands Our Home' made the front page of the Sydney Morning Herald! Our fight to protect our island homes from the climate crisis is getting more attention. It makes us proud to know that although we come from small islands, we are making big waves! Read the article here.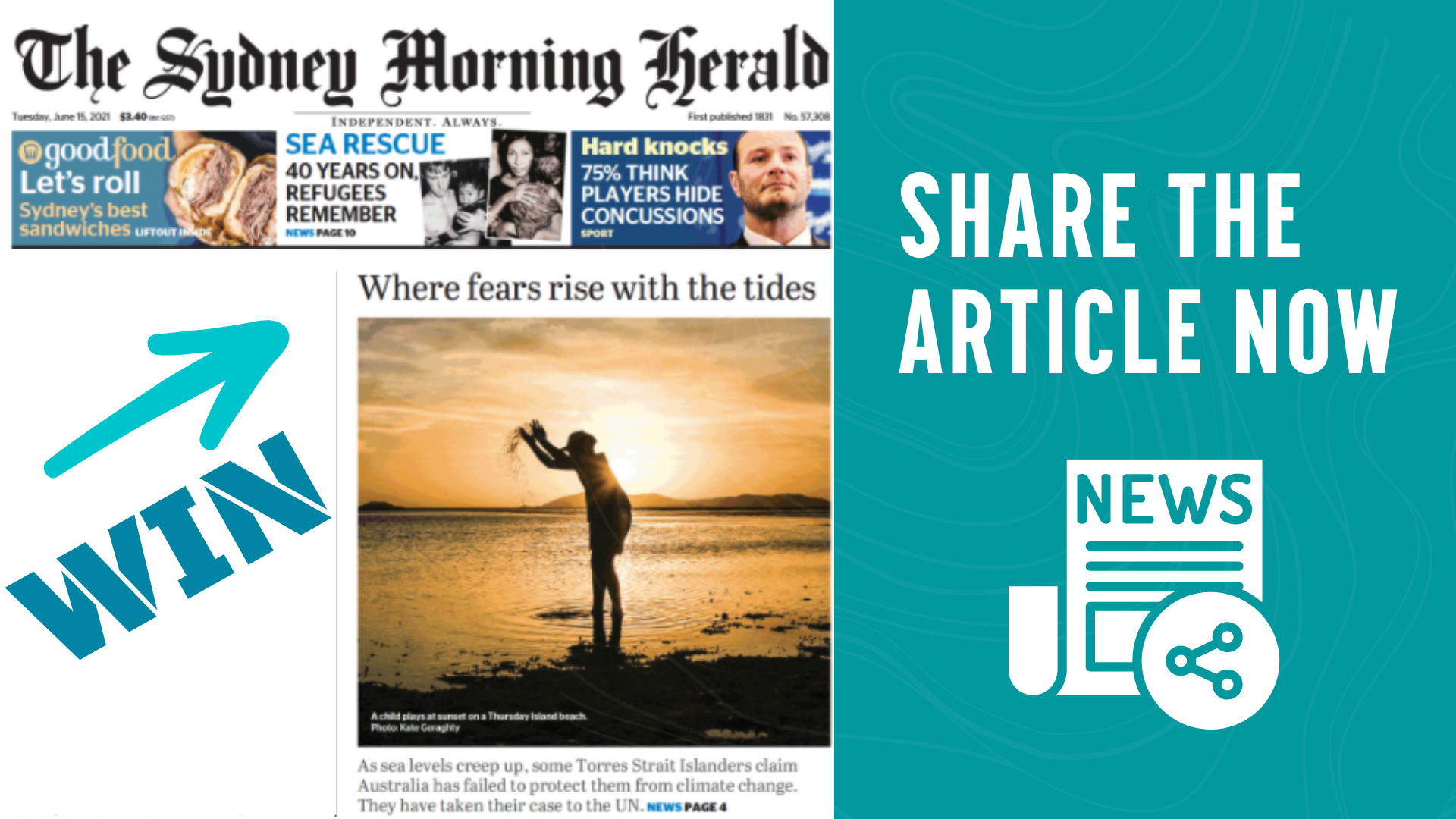 Share the story on Facebook, Twitter and Instagram:
This story is significant because politicians and the mainland community need to hear directly from Torres Strait Islanders on the frontlines of the climate crisis. There was a big spread with a feature article and photos featuring #TorresStrait8 claimant Stanley Marama and Ned David, chair of Gur A Baradharaw Kod (GBK) Sea and Land Council, who are partners in this campaign.
These stories humanise the climate crisis and help put pressure on the government to take urgent action now.  Share the article now to your networks, send it to your local MP, and make sure our story is heard far and wide.
The Australian government is rejecting the #TorresStrait8's landmark climate justice case on the grounds that it cannot be held individually responsible for climate change because it is a global problem. That's why we need to continue to build our campaign to hold the Government accountable so it can't shirk its responsibility to First Nations people any more.
Artwork by Violet Cully
The Torres Strait 8 claimants have five demands of the Australian Government:
Fund adaptation programs that will allow Zenadth Kes communities to adapt to climate impacts
Commit to going 100% renewables in Australia in the next 10 years
Support Zenadth Kes communities to build community-owned renewable energy
Transition away from fossil fuels as rapidly as possible through a just transition for workers
Push the world to increase global ambition and keep warming to less than 1.5 degrees
It is a huge win that the frontlines are making headlines, but we need to keep up the pressure on the Australian Government, Vladimir!
We will be travelling from Zenadth Kes (the Torres Strait) to Parliament House in August, and we need our politicians to feel the pressure right up until then. Help support the fight for climate justice for Zenadth Kes, share this article to your networks.
Big Esso,
The Our Islands Our Home team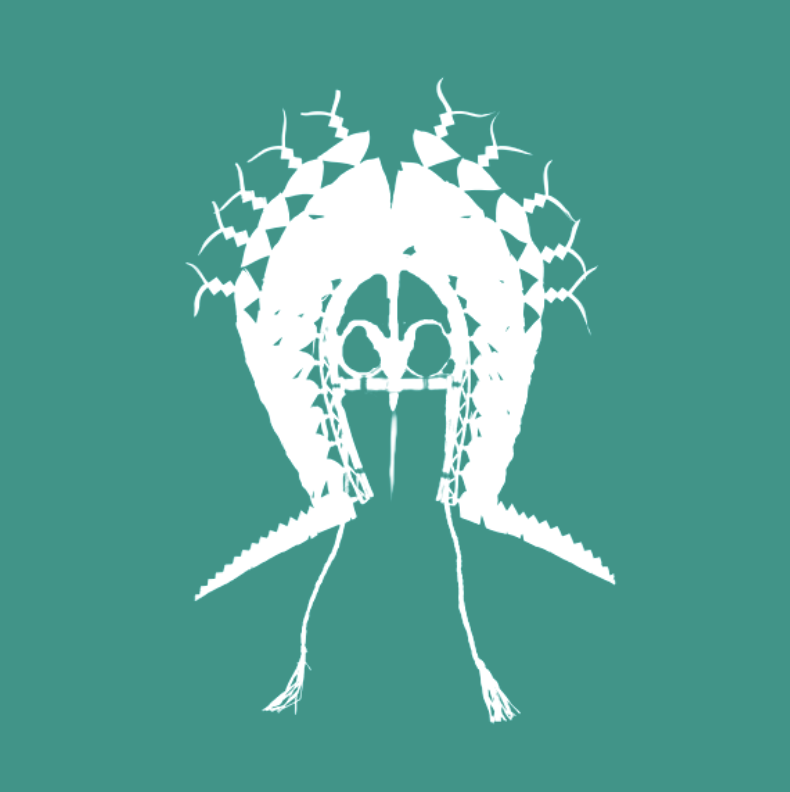 P.S. In August several claimants are heading to Canberra to lobby our politicians on their demands. Can you chip in to cover the costs of the trip from our islands to cold Canberra?
---
We are building a grassroots movement to stand up to the fossil fuel industry, and support a just transition from coal, oil and gas to a renewable-energy future for all.
Keep 350 Australia strong by chipping in right now:
350 Australia acknowledges the Traditional Owners throughout Australia and recognises their continuing connection to the land, sea and community. We pay our respects to them and their cultures; and to their Elders past, present and emerging. There can be no climate justice without justice for First Nations people across the globe.
Authorised by Lucy Manne, 350 Australia, Suite 201, 46-56 Kippax Street, Surry Hills, NSW, 2010. ABN: 46 138 155 192. Correspondence in regard to any authorised material can be sent to lu...@350.org.au.
Sent: Thursday, June 17, 2021 7:27 AM
Subject: Front page news
Ecological North West Line * St. Petersburg, Russia