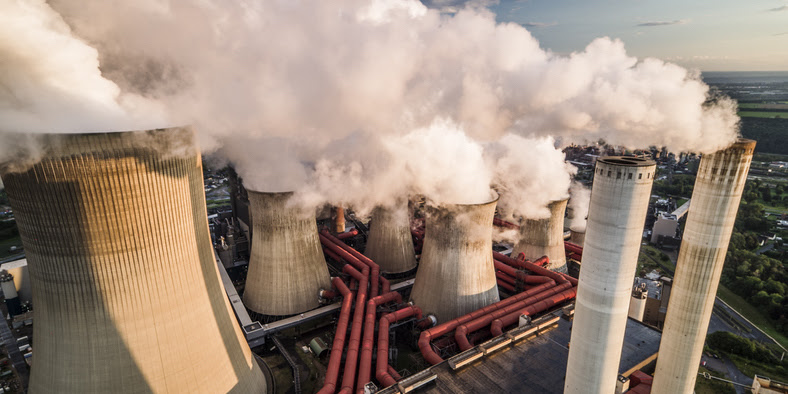 The world's top energy organization says fossil fuel production must stop ASAP. Help save the Earth now!
 

The most prominent energy agency in the entire world just made an astonishing announcement. In May 2021, the International Energy Agency (IEA) declared that all oil and gas drilling must cease immediately — or we absolutely will face a climate disaster. Since the 1970s, the IEA has focused on helping rich governments increase energy security and stability of energy supplies. Usually, this has meant pursuing international coordination to keep oil barrels flowing efficiently to many corners of the world. Until now. If you needed further evidence that our climate crisis is severe, the IEA taking a public position against oil and gas is huge proof.

The IEA's profound statement specified that government approval of new coal-fired power plants and new natural gas or oil projects should also cease immediately, sales of fossil fuel-based cars should end by 2035, and the majority of all energy production should come from renewable sources like wind and solar by 2050. Some companies, such as BP and Shell, are already transitioning to sustainable energy production, while others like Exxon Mobil are digging in their heels. It's time for all fossil fuel corporations, including Exxon Mobil, to switch to creating clean green energy — and government leaders, including President Joe Biden, must mandate this switch. Sign the petition to save the Earth!

Thank you,

 

Miranda
The Care2 Petitions Team

P.S. If the world's top energy organization is saying "no more oil and gas!" then we really better listen. Sign the petition now!

---
Care2.com, Inc.
203 Redwood Shores Parkway, Suite 230
Redwood City, CA 94065
http://www.care2.com

Sent: Tuesday, June 08, 2021 11:19 AM
Subject: Oil and gas drilling must stop NOW
---
------------- *  ENWL  * ------------
Ecological North West Line * St. Petersburg, Russia
Independent Environmental Net Service
Russian: ENWL (North West), ENWL-inf (FSU), ENWL-misc (any topics)
English: ENWL-eng (world information)
Send information to
en...@lew.spb.org
,
enwl...@lew.spb.org
,
en...@lew.spb.org
,
en...@lew.spb.org
Subscription, Moderator:
vf...@lew.spb.org
or
en...@enw.net.ru
Archive:
http://groups.google.com/group/enwl/
Additionally:
http://www.enwl.net.ru/
 (C) Please refer to exclusive articles of ENWL
-------------------------------------