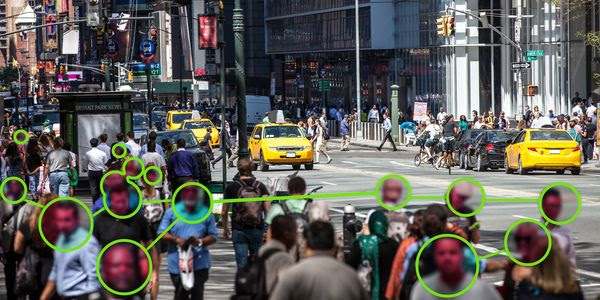 Australia is using controversial facial recognition technology as part of its mass surveillance project. This is an unethical invasion of privacy!
Once you enter a high-traffic area like a school or a public place, they're monitoring you. They know your face; they've identified facts about you. No one gets a say in whether or not they're going to be tracked and observed. And lack of regulations mean that law enforcement agencies can use these technologies at will. This is what's happening in Australia, where authorities are using invasive — and imperfect — facial recognition technology and artificial intelligence to monitor the general public. This is a violation of our human rights.

Facial recognition is not benign. It might seem useful on the surface, but in fact, the tech is often used to profile people using biased, discriminatory biometrics, which is then incorporated into mass surveillance. These data and images are then scanned, stored, and shared in ways that are not always sufficiently secure or reliable. The Australian Human Rights Commission has been extremely concerned about these developments, detailing how facial recognition increases the risk of targeting people of color. As this technology spreads across the world, so too do privacy issues — and we have to act now. Sign the petition to urge the Australian Government to ban this technology and review the laws surrounding human rights and privacy for the Australian people.

Thank you,

 

Miranda
The Care2 Petitions Team

P.S. The mass surveillance of people in Australia poses a human rights risk and is invasive to the life of the everyday Australian. Sign the petition to protect people from privacy invasions!

---
Care2.com, Inc.
203 Redwood Shores Parkway, Suite 230
Redwood City, CA 94065
http://www.care2.com

Sent: Sunday, June 06, 2021 11:21 AM
Subject: Mass surveillance just reached a scary new level
---
------------- *  ENWL  * ------------
Ecological North West Line * St. Petersburg, Russia
Independent Environmental Net Service
Russian: ENWL (North West), ENWL-inf (FSU), ENWL-misc (any topics)
English: ENWL-eng (world information)
Send information to
en...@lew.spb.org
,
enwl...@lew.spb.org
,
en...@lew.spb.org
,
en...@lew.spb.org
Subscription, Moderator:
vf...@lew.spb.org
or
en...@enw.net.ru
Archive:
http://groups.google.com/group/enwl/
Additionally:
http://www.enwl.net.ru/
 (C) Please refer to exclusive articles of ENWL
-------------------------------------