David Eubanks
From its early beginnings as a community mental health clinic in the 1980s, neighbors have relied on Garlington Center as a place to get help for loved ones experiencing mental health and addictions challenges.
"The heart of the Garlington Center is respecting diversity," said Kalindi Kapadia, Clinical Director of Garlington Center.
Summer Camps: What Superheroes, Princesses, and Rock Stars All Have in Common.
Stories have the power to CHANGE us. They make us laugh, make us cry, make us yearn for excitement and adventure… We love stories because we resonate with the characters: with their hopes, dreams, failures and struggles. Stories empower us. Stories inspire us. Stories give us permission to live life DIFFERENTLY.
Eliot Neighborhood Association
Land Use Committee
Minutes for May 9th, 2016
Submitted by Allan Rudwick, Chair
Meeting was called to order by Chair Allan Rudwick at 7:10 PM
Attendance was taken via sign-in sheet and a quorum of the Committee was present. Paul, Laurie, Allan, Montse and Phil were in attendance
Hi neighbors, we need your help!  If you love attending our annual "Free for All" summer concerts and movies at Dawson Park, here is your chance to help ensure these awesome events continue.
Trash along a fence
What if I were to tell you that for less than one minute a week you could help your community, feathered friends, and the environment all while adding to your good karma. Too good to be true you say, but I assure you, it is more than possible to do. The only caveat (I know, there always is one, right?) is that we need our entire community on board.
Are you fond of cleaner streets and sidewalks? Are you irked by rampant litter? Come help us to beautify our neighborhood!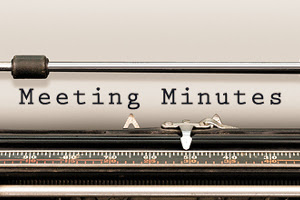 DRAFT-NOT YET APPROVED
Meeting called to order at 6:40
Attendance: by sign-up sheet – quorum attained.
-----
Stay up to date!  Receive an email each time a new article is posted on
eliotneighborhood.org
.  To sign up, visit
http://eliotneighborhood.org/follow-us/
.