Dawson Park Gazebo
Right in the heart of Eliot, positioned a block away from the Emanuel hospital between Williams and Vancouver Avenues, lies one of Albina's most treasured historic spaces: Dawson Park. Today, it's a shaded, grassy expanse complete with playground, basketball courts, and public fountain. All throughout July, catch free public concerts at Dawson Park every week–but before rolling out the picnic blanket and bringing the family down, learn a little about why Dawson Park's story is tied so closely to the history of Northeast Portland.
Dawson Park Concert 2015 – Remembering Janice and Linda
When the summer sun shines in Portland, it's time to get outside.  What better way to spend an evening during our beautiful Portland summers than enjoying a live concert or watching a great movie in your neighborhood Dawson Park!  We are hosting 4 concerts and one movie this summer.  These events are Free To The Public and are a great way to spend an evening out in the neighborhood.  Concerts start at 6:30pm and the food vendors on site will be My Mamma's Gumbo and Island Daydream Shaved Ice.  During movie night, live performances by local musicians and free popcorn begin at 6:30pm and the movie starts at dusk.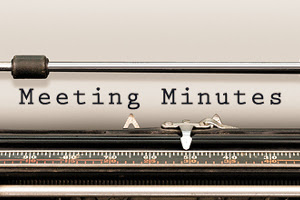 DRAFT- NOT YET APPROVED
Board Members: Jere Fitterman, Jeri Stein, Jim Hlava, Joan Ivan, Kristin Yates, Patricia Montgomery, Sue Stringer
Visitors: Kim Pendell, Noah Dunham (One North), Sarah Isbitz (One North), Vicki Guinn (Emanuel), Corliss McKeever (African American Health Coalition), Errol Beard, Victoria Frey (?) (PICA)
Meeting Begins at 6:41 with introductions
Freshly Painted Community Crossing
Celebrate as we bring the Eliot Community Crossing intersection crossing back to life! Join the fun as Eliot neighbors potluck and paint, block party style. This is a family friendly event with live music, free food & drink from local businesses, kid activities and more!
Although Bread and Honey Café has only (officially) been open since March 12th, it has lived in the mind of owner and chef Dyani Walden since she first began working in kitchens 20 years ago. Dyani's vision has been and continues to be the creation of a beautiful, friendly and open space where the community can come together and experience healthy and delicious food as well as excellent customer service. She, along with Trevor Rhoads the sous chef and co-owner, are striving to create a communal environment that will have a positive impact on the community and in turn hope to be impacted by the community.
-----
Stay up to date!  Receive an email each time a new article is posted on
eliotneighborhood.org
.  To sign up, visit
http://eliotneighborhood.org/follow-us/
.