Hello everyone,
Our November almanac for Fresh Pond is now published for you to enjoy at your leisure. In our Fresh Pond almanacs, which are published monthly, you can find an overview of what you can expect to observe when you visit. Our almanacs also frame angles of naturalist inquiry that might open at certain times of year. 
November's almanac covers Lusitania meadow's cattails, which become increasingly visible with the changing of the seasons, as well as some things to keep an eye out for now that Fresh Pond's trees are becoming bare. You can read it
here
, or by clicking the image below!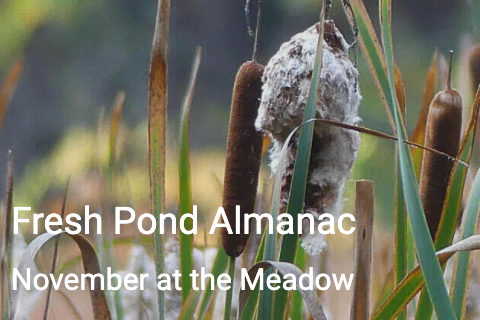 Keep your eyes peeled for December's almanac in a month or so!
-Mike