Hello, all! 
Happy Friday. Mike here, with another EwA News Digest, where we bring you some new and exciting happenings from the world of biology and conservation.
First off this week, we have an interview with renowned entomologist May Berenbaum from WTTW in Chicago. Berenbaum, 2014 recipient of the National Medal of Science, details the dire situation climate change presents to insects, as well as how rewilding your lawn can help biodiversity in your own backyard.
Back towards the east coast: over 20 years ago, multiple Virginia institutions began an ambitious project to restore eelgrass to Virginia's many seaside bays. Today, the eelgrasss covers almost 9,000 acres and the project is the largest known seagrass restoration project in the world. Read about it from UVA. (Full disclosure: my aunt, the incredibly cool UVA professor Karen McGlathery, is interviewed in this article.)
Now for something a little more dry, so to speak, but no less important. Recently, a Massachusetts appeals court set an important legal precedent, in which the owner of conservation restricted property can be required to pay monetary damages for violating the restriction. Read all about it at WickedLocal Wellesley.
Over half of cetacean—whales, dolphins, and relatives—species worldwide are of conservation concern or worse, and 351 cetacean specialists have signed an open letter sounding the alarm. Their letter specifically highlights the plights of two critically endangered species, the Vaquita and our local North Atlantic Right Whale, whose extinctions are now "almost inevitable". Read more about it at the BBC, and read the open letter here. 
In more encouraging news, Tasmanian Devils have been reintroduced to the Australian mainland for the first time in 3,000 years. 26 of the marsupials have been released as part of a trial reintroduction taking place in a fenced-in section of Barrington Tops National Park in New South Wales. The Devils present a potentially useful predatory pressure on some of the continent's invasive species.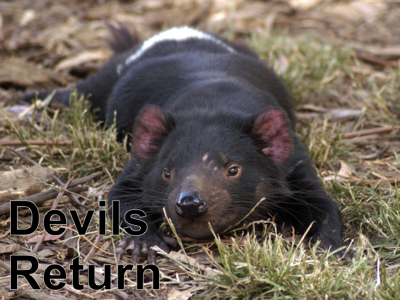 Finally, crows have racked up intellectual accolades from researchers for decades now, and a newly described aspect of corvid intelligence was outlined in a recently published paper: they are able to consider the contents of their own thoughts. The neurological study saw crows continually adjusting to the changing rules of a simple puzzle involving a faint flash of light. Read all about it at STAT.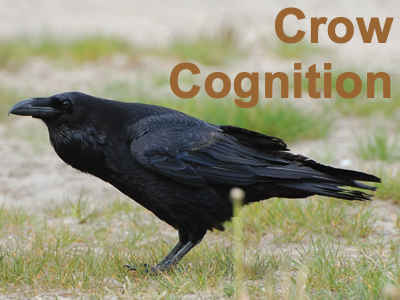 That's it for today! See you all next time.
-Mike