We are starting off this year with the presentations by the joint winners of the APRIR Speaker scholarship, who will be offering adapted versions of their workshops at the 2019 FAAPI Conference. 

Read their reports on the Conference!
Cancel your annual fee for only $1300 by March 7th and be eligible for a prize draw of a $1000 Falabella gift card. 

Check out our payment methods.  
If you are not a member yet, submit your application by March 7th, take advantage of the early bird fee and be eligible for the  prize draw as well! Are you aware of all the benefits you are missing out on? 
Don't delay!
Our office will be open on Wednesday March 4th from 10 to 11.45 and from 5 to 7.
Submit your application and/ or cancel your yearly dues.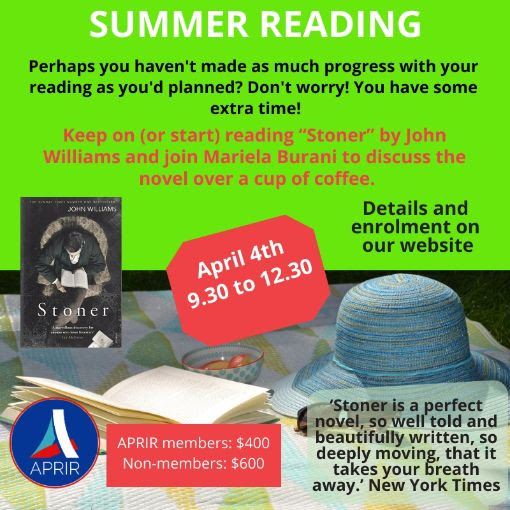 Join Mariela Burani in the discussion of this highly praised novel.
Contact us if you are having trouble getting hold of the text. You still have time to start!