Hello Everyone,
We are pleased to announce our enhanced Genome Browser search, which now includes results in our help docs and public hubs. This new search can be used in the search bar of our gateway page or the Genome Browser tracks display page. The search now finds matches to words in track data, track names, track descriptions, public hub track names, and public hub descriptions within the current assembly. In addition, it will also find matches in any of our documentation. The results page also includes a collapsible tree of the search results, which shows the types of categories for the given search results and the number of matches available in each category. The search results will belong to one of 5 categories:
UCSC Genes/GENCODE Genes

Assembly Track Data Items

Assembly Track Names/Descriptions

Public Hubs

Help Pages
Specifically, the matches to knownGene terms will have a short description with the knownGene term in bold. All categories will show the first 10 hits and can expand up to 500 hits per category. The checkboxes in the tree can be used to hide or show all the matches belonging to a category.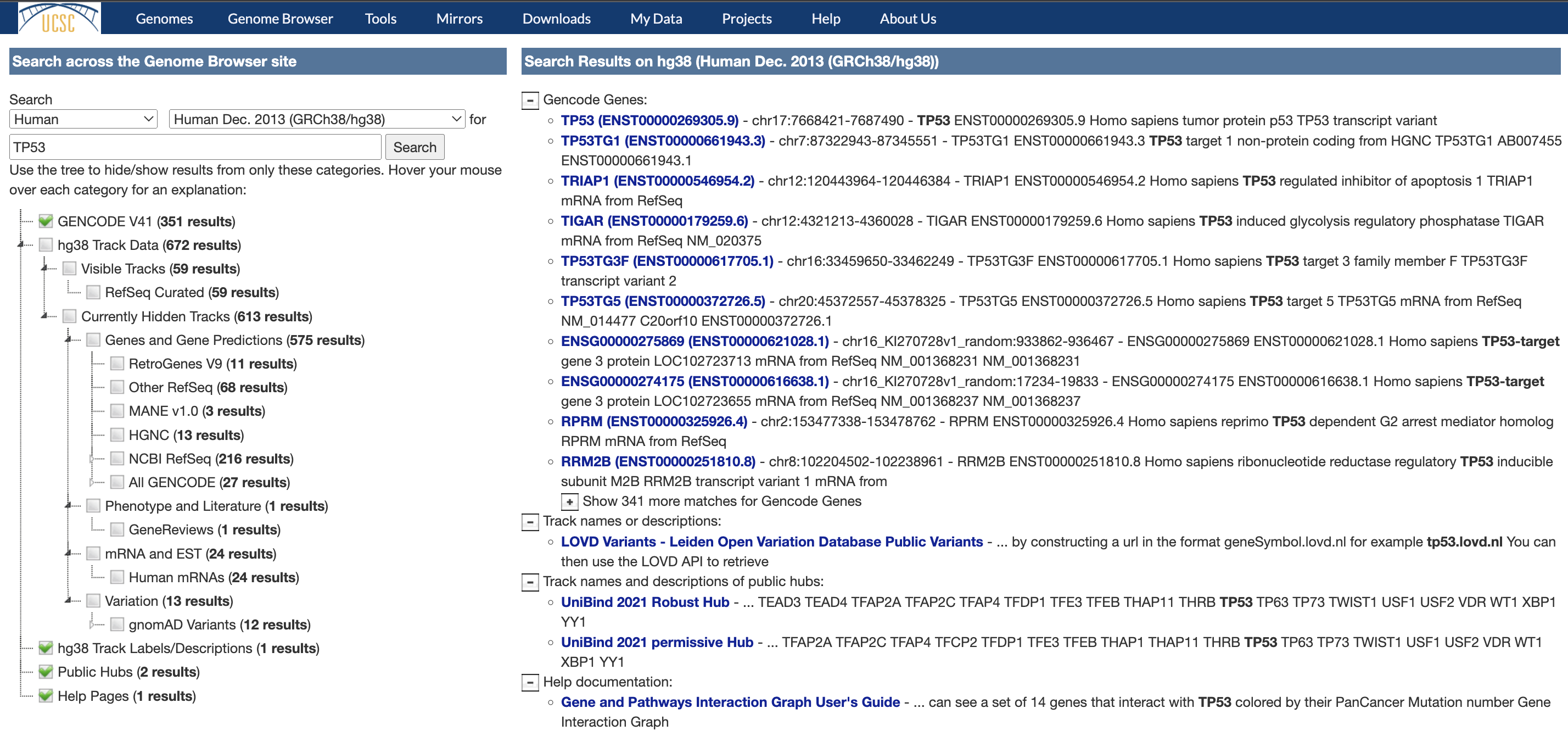 Entering positional coordinates, such as chr2:135,820,191-135,823,087, 2:135820191-135823087, NC_000002.12:135820191-135823087, or CM000664.2:135820191-135823087, will directly navigate to the tracks display page at that position. Search terms that have a single result, such as the HGVS expressions listed in our Querying the Genome Browser page, will automatically redirect you from the results page to the Genome Browser tracks display page. For more information, see the Using the Genome Browser Search section at the bottom of the search results page.