The
bigBarChart
track format displays a bar graph of category-specific values over genomic regions and is useful for displaying gene expression across a spectrum of tissues or other datasets where it is desirable to compare a set of related variables over specific genomic regions.
Two new settings
barChartBarMinWidth
and
barChartBarMinPadding
allow customizing the width and padding between bars, as can be seen in these two example tracks below using these settings on the same source data. More specific details on these new settings are on the
bigBarChart help page
.
Another set of new bigBarChart track settings aid in the selection of bar charts via the details page: barChartFacets, barChartStatsUrl, and barChartMerge.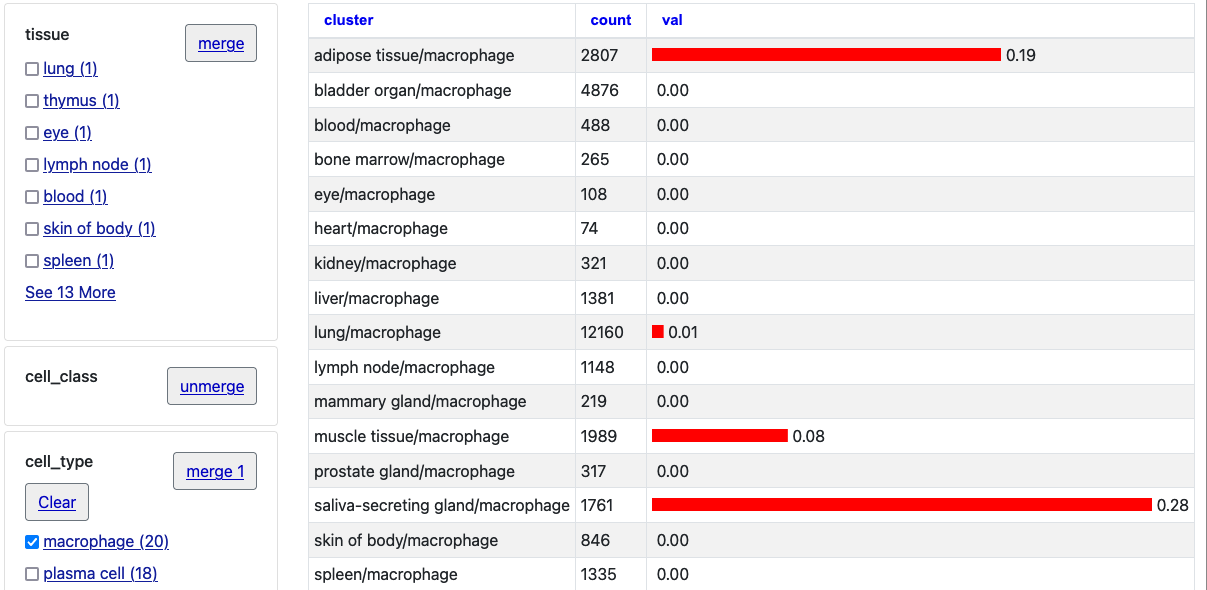 See an example illustrating these new selection settings on the
bigBarChart help page.
 The new settings can help Track Hub Developers using bigBarCharts to allow users to dynamically interact with the bars in their Track Hubs.