by Merri Melde-Endurance.net
For the 12th time, Endurance riders gathered near Almo, Idaho, for the City of Rocks Pioneer Endurance ride, to tramp in the footsteps of pioneers on the California Trail and Boise Kelton Stage Route, through City of Rocks National Reserve and Castle Rocks State Park. This is a bucket list ride for many Endurance riders, but if you don't believe me, come next year and see for yourself.
Here's a brief pictograph of this year's 3-day ride, June 3-5.
Let's start off with volunteers. We could not put this ride on without our super volunteers. This would be like an Oscar speech where you try to thank each individual, but you'd miss someone and feel terrible about it. There were so many people who helped mark and unmark trail, kept water troughs filled in camp and on trail, and ran the vet checks.
But special shoutouts go to Ann Kuck and Barb McGann, pictured up top, long-time Endurance rider and local SWITnDR (Southwest Idaho Trail and Distance Riders) members, who came again to help the ride, and got to slip in a couple of trail rides.

And also special shout out to Kimmie Brown, who showed up without a horse specifically to help, which she did non-stop all three days of the ride (and before and after).

What started out as snow (!!!!!!!!!!) the weekend before, when we arrived, and lingered on the trails up to Indian Grove at 7500' while trail marking, turned into a gorgeous, not-hot, not-thunderstormy, not-windy ride weekend!

And the flowers had no objections to the weather. The Arrowleaf Balsamroot was riotously out of control.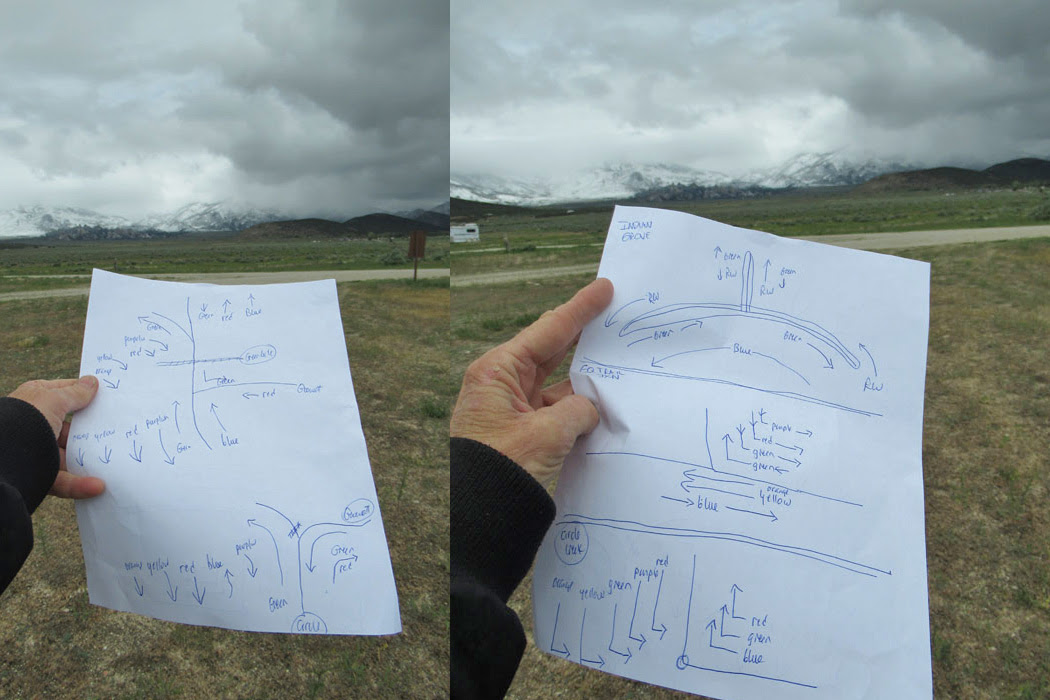 And speaking of trail marking, never fear, everything was clear as mud on paper, but clearly marked by your ride manager and hiker team(s), and easily interpretable while riding!


Howard and Stacey Kent enjoying trail riding at City of Rocks

DWA Papillon, former breeding stallion for DWA Arabians, now 11 years old and in training in a second career as an Endurance horse with Connie Holloway, comes to Ridecamp for the first time. Here he's gazing on Hall of Famer Fire Mt Malabar!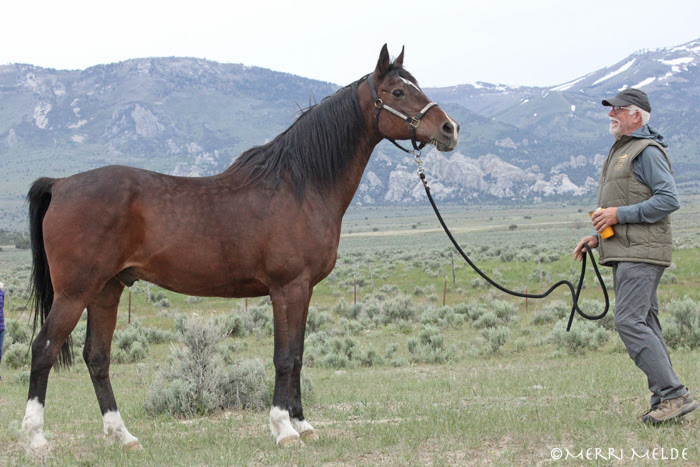 And speaking of Fire Mt Malabar, 23 years of age and what a stunner! He finished the 50-mile ride with Naomi Preston on Day 1. I'd give you his stats but the AERC website is under re-construction right now! Here Malabar is pictured with Lee Pearce.

Another stunning accomplishment. Cindy Bradley and her Morgan, Bogar Tucker, reached AERC's Century Team club: Cindy is 80, and Bo is 20. woman+horse age is over 100!

Kitty Giles and QCDX Piccadilly (Lady) were the only horse and rider team to do all 3 days of the LDs. Congrats!

Nance Worman and Smokie were the only horse and rider team to finish all 3 days of the 50s! Congrats!

And best of all, I got to ride Hillbillie Willie day 3 on the 25!

Hillbillie Willie and DWA Barack saying goodbye to City of Rocks till next year!